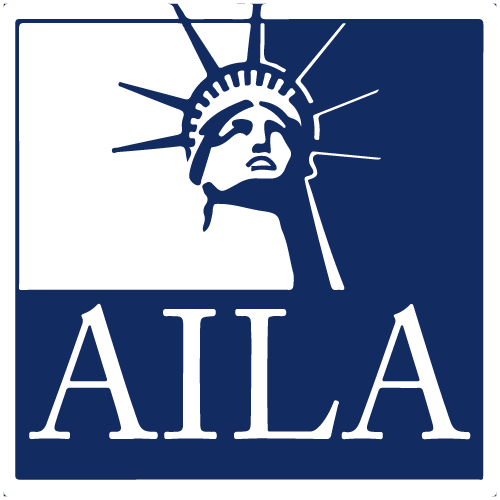 You're Not Paranoid, They Really Are Out to Get You!: Due Diligence on Immigration Cases in the Current Climate
4.15 (27 votes)
When agreeing to represent a new client, prudent attorneys understand the importance of being as thorough as possible in gathering information from that client. In the current climate, there are ample reasons for performing due diligence before and during legal representation beyond ensuring that no conflicts of interest exist. Panelists on this session will explore practical and ethical considerations from the first client meeting to the end of representation in family-based cases.
Who Is the Client?
Confidentiality, Conflicts of Interest, and Privilege; Representing Underage Clients.
"Know When to Hold 'Em and Know When to Fold 'Em": How to Screen Clients, Identify Red Flags, Avoid Surprises, and When to Walk Away.
Due Diligence vs. Investigation, Boundary of Zealous Advocacy Duty of Candor to the Tribunal: When Does It Start and When It Does It End.
Michele Carney
Discussion Leader
Michele Carney is a partner at Carney & Marchi, PS in Seattle. She currently serves on the Washington Supreme Court Practice of Law Board, AILA Technology Summit committee and AILA National Ethics committee where she chairs the Compendium. Michele has previously served as Chair of the Washington State Bar Disciplinary Board and as a past Chapter Chair for AILA, Washington state. Michele obtained her JD from SMU Dedman Law School in Dallas, Texas and Bachelor's degree in Political Theory from McGill University in Montreal.
$i++ ?>
Daniel Caudillo
Speaker
Daniel Caudillo has a solo practice based in the border city of El Paso, TX. He has practiced exclusively in immigration law since 2007. He works in all areas of immigration law, including removal defense, family immigration, employment immigration, and complex citizenship cases. He is licensed to practice law by the state of Texas and has frequently spoken on immigration law before the bar and community groups. He has served on many different AILA committees including several conference committees, ethics committees, and as an online course faculty member. He serves as the current Secretary of the Texas, New Mexico, and Oklahoma Chapter of AILA.
$i++ ?>
Bryon Large
Speaker
Bryon M. Large is an Assistant Regulation Counsel with the Colorado Supreme Court Office of Attorney Regulation Counsel. Bryon previously worked in private practice as an immigration attorney for over nine years. Bryon serves on AILA's national Ethics Committee, and is a former member of the AILA Board of Governors. Bryon is also a past Chapter Chair of the Colorado Chapter of AILA, a past Chair of the Immigration Law Section of the Colorado Bar Association, and a Past President of the Colorado LGBT Bar Association, where, in 2014, he was honored as the Attorney of the Year.
$i++ ?>
Meghan Moore
Speaker
Meghan Moore went to law school with the intention of becoming an immigration lawyer (she only regrets this decision sometimes). She has learned more about immigration law and true advocacy from other attorneys than from any book and is grateful for shared wisdom. Ms. Moore is the vice-chair of the AILA Ethics Committee. She is a founding partner of Avanti Law Group in Grand Rapids, MI and advises individuals, families, and businesses on immigration issues, with a focus on ethics and waivers. She speaks on immigration law and ethics in Michigan, throughout the United States, and abroad.
$i++ ?>
"You're Not Paranoid, They Really Are Out to Get You!": Due Diligence on Immigration Cases in the Current Climate (Ethics)
07/20/2020 at 5:45 PM (EDT) | 60 minutes
07/20/2020 at 5:45 PM (EDT) | 60 minutes
You're Not Paranoid, They Really Are Out to Get You!: Due Diligence on Immigration Cases in the Current Climate