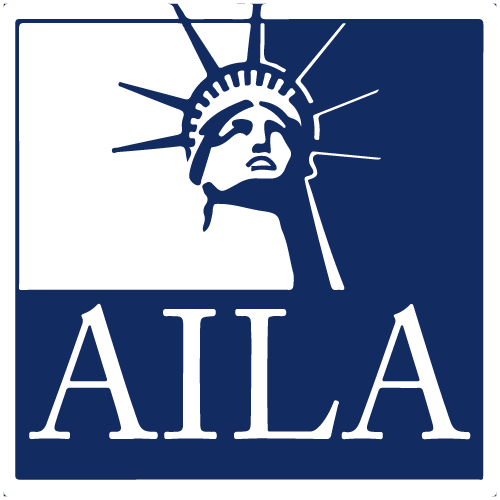 Keynote: Monday, July 20, 2020 at 11:00 AM ET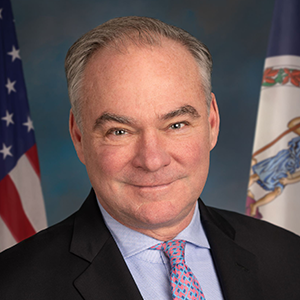 United States Senator, Virginia
---
Senator Tim Kaine was elected to the Senate in 2012 and serves on the Armed Services; Budget; Foreign Relations; and Health, Education, Labor, and Pensions (HELP) Committees.
Tim has made boosting job opportunities for everyone a top priority. As co-chair of the bipartisan Career and Technical Education (CTE) Caucus, Tim focuses on expanding access to job-training programs to ensure that students of all ages are prepared with the skills they need for the jobs of the modern economy. Tim has also led successful efforts in the Senate to reduce unemployment for military families and veterans.
As a Senator from one of the states most closely connected to the military and the father of a Marine, Tim is focused on crafting smart defense strategy and reducing the risk of unnecessary war. He works to ensure that the military has the resources it needs to keep the country safe and that servicemembers and veterans receive the benefits and care they have earned. He has also been the leading voice against Presidents starting wars without a vote by Congress.
Tim believes that health care is a right, not something reserved just for those who can afford it, and has consistently pushed for reforms to expand access to quality care. This includes legislation to give Americans more options for affordable health insurance and to combat the opioid abuse epidemic.
Tim grew up working in his father's ironworking shop in Kansas City. His parents taught him the value of hard work and showed him how small businesses and technical skills strengthen this country every day. After graduating from the University of Missouri, he started his public service career by running a technical school founded by Jesuit missionaries in Honduras. He trained teenagers to become carpenters and welders, equipping them with skills to lift up themselves and their communities.
He was first elected to office in 1994, serving as a city councilmember and then Mayor of Richmond. He became Lieutenant Governor of Virginia in 2002 and was inaugurated as Virginia's 70th Governor in 2006. He is married to Anne Holton, who served as Virginia Secretary of Education from 2014 until 2016 and currently serves as the Interim President of George Mason University. They both revel in the adventures of their three grown children and live in the same Northside Richmond neighborhood where they moved as newlyweds more than 30 years ago.
AILA Executive Committee 2020-2021
Thank You to All the Volunteers Who Make the Annual Conference Possible!
2020 Annual Conference Program Committee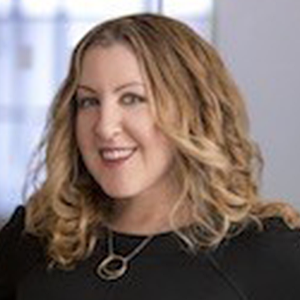 Gayle Oshrin, Annual Conference Chair
Gayle Oshrin is partner with Kauff McGuire & Margolis LLP, in New York City. She was formerly a senior diplomatic legal advisor for the New York City Commission for the United Nations, Consular Corps, and Protocol. She served as a director on the AILA Board of Governors for 11 years and has long been active in the association on both national and state levels. Ms. Oshrin lectures nationally on the subject of immigration law.
Business Track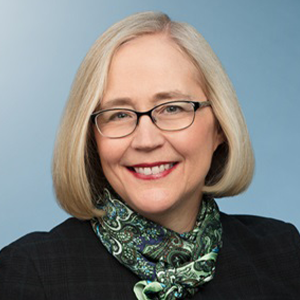 Elaine M. Kumpula, Chair
Elaine Kumpula is a partner with Faegre Drinker Biddle & Reath's Immigration and Global Mobility Team. She leads the global mobility section of the practice, helping corporate clients manage international assignments of top executives and other key employees. Ms. Kumpula coordinates complex global assignments, ensuring that employees enter host jurisdictions on time and in compliance with destination country laws and regulations. She also represents domestic, foreign and multinational clients on U.S. immigration matters. She is an active AILA member and regularly speaks on immigration topics at local, national, and international conferences. She has been recognized in "Who's Who Legal: Corporate Immigration" since 2018 and is also the Honorary Consul of Finland for the southern half of the State of Minnesota and South Dakota.
---
Amy Erlbacher-Anderson
Cindy Azoulay
April A. Caminez Bentley
Clark Cannon
David W. Cook
Lisa M. Galvin
Olivia Lee
Melissa A. Mullan
Andrew W. Shackelford
Ari J. Sauer
Jennifer L. West
David J. Wilks
Kathleen Campbell Walker
Shavit Yarden
Family Track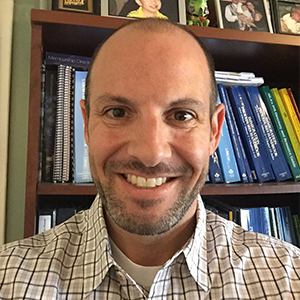 Maurice H. Goldman, Chair
Maurice "Mo" Goldman works in Tucson, AZ at Goldman & Goldman, P.C. He holds a J.D./M.B.A. from Hofstra University. He graduated from Syracuse University with a B.S. in journalism. His law practice is focused only on immigration-related matters including employment-based, family-based, asylum, removal defense and other humanitarian-based immigration issues. Mr. Goldman has served on multiple national AILA committees. He is a recipient of the 2010 AILA Joseph Minsky Young Lawyer Award and the 2018 Randy Tunac Courage in Immigration Award. Mr. Goldman previously served as the AILA Arizona chapter chair. He was previously a trustee to the American Immigration Council and sat on the boards of the ASISTA, Border Action Network, and Immigrants List.
---
Laura Flores Bachman
Hudaidah Bhimdi
Christina Brown
Scott A. Emerick
Brittany Thomas Faith
Morgan M. Weibel
Ari Mariah Jones
Theodore J. Murphy
Cynthia B. Rosenberg
Jonathan Willmoth
Elaine H. Witty
Litigation Track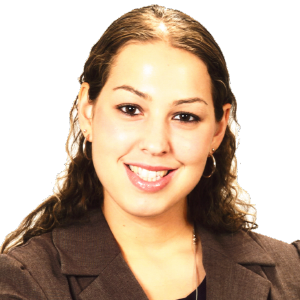 Sabrina Rachel Damast, Chair
Sabrina Damast is the founding attorney of Law Office of Sabrina Damast, Inc., in Los Angeles, CA.  Her practice focuses on removal defense, waivers, family-based immigration, humanitarian immigration, appeals, federal litigation, and post-conviction relief.  Ms. Damast is the outgoing chair of the Los Angeles County Bar Association, Immigration & Nationality Law Section; serves on the AILA Amicus Committee and AILA Removal Defense Section Steering Committee; and serves as an EOIR liaison for the AILA Southern California Chapter.  She was honored with the 2020 Joseph Minsky Young Lawyer Award and the 2018 Public Counsel Immigrants' Rights Project Pro Bono Award, and she serves as a mentor attorney with VECINA.  In her free time, she volunteers as a Girl Scout leader, and enjoys musical theater, swing dancing, and spending time with her family.
---
Susan Church
Jeffrey A. Devore
Kerry E. Doyle
John Gihon
Patrick Hatch
Linda Kenepaske
Zachary Nightingale
Kevin A. Raica
Charles Roth
Fundamentals/Special Sessions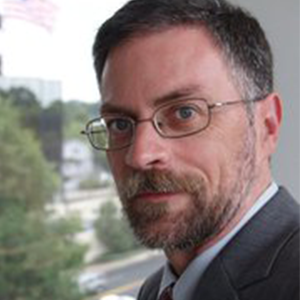 Doug Penn, Chair
Douglas R. Penn is a graduate of the University of Denver (B.A., 1989; M.A., 1994; J.D., 1994) and is admitted to practice law in Connecticut and Colorado. Mr. Penn has practiced exclusively in the field of Immigration and Naturalization Law since 1997. In February 2010, he opened his own firm in Stamford, CT where he continues to focus his practice solely on immigration matters. Mr. Penn frequently speaks to community groups on immigration matters. He has been a speaker at immigration law conferences at the state and national levels and has guest-lectured on business immigration at Quinnipiac University School of Law and at University of Connecticut School of Law. Mr. Penn has been named in Best Lawyers in America and has been rated by Martindale-Hubbell as Distinguished in the field of Immigration and Naturalization Law. He is a member of AILA and the Connecticut Bar Association. He is a past Chair of the AILA Connecticut Chapter and has served on several national committees including the professionalism and ethics committee, the national advocacy and media liaison committees, and the business immigration committee.
---
Marjorie Baltazar
C. Lynn Calder
Lisa N. Ellis
Ellen Susser Kief
Julianne Cassin Sharp
Lu Wang
Stanley P. Walker
| Access Date | Quiz Result | Score | Actions |
| --- | --- | --- | --- |