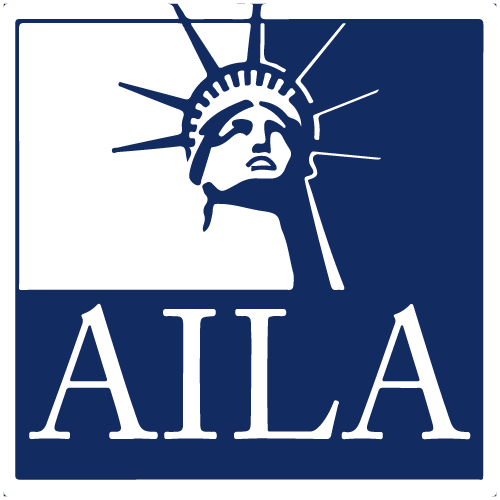 Agenda: Monday, July 20th
Plenary
Conference Kick-Off
9:45 am–10:30 am ET
Conference Kick-Off
View Session
Overview
---
The virtual conference and exhibition, brought to you by AILA University, will allow practitioners from all immigration practice areas to unite virtually for four days of education, innovation, inspiration, and collaboration in a series of programming and events. Each day will focus on a different substantive practice area and will offer concurrent tracks, one on fundamentals and one with intermediate-advanced level programming.
Join your fellow AILA members to hear from AILA's outgoing president, Marketa Lindt, about AILA's accomplishments during the last year. Following this, AILA's incoming president, Jennifer Minear, will share her vision for AILA's future. Don't miss this chance to get to know Jennifer and hear her plans for continuing to strengthen AILA during her tenure!
Keynote
11:00 am–11:30 am ET
Keynote
View Session
Agenda and Speakers
---
The Honorable Tim Kaine, U.S. Senator, Virginia
Hot Topics Part II
11:45 am–12:45 pm ET
Hot Topics Part II
View Session
Overview
---
AILA's Executive Committee presented Hot Topics Part I with AILA's June governance events. This panel will build on that presentation and cover the latest developments in immigration law through the conference.
Thank you to Tracker Corp for sponsoring this session.
Agenda and Speakers
---
Gayle Oshrin (DL), 2020 AILA Annual Conference Program Committee Chair, New York, NY
Ira J. Kurzban, AILA Author, Kurzban's Immigration Law Sourcebook/AILA Past President, Miami, FL
Jeff Joseph, AILA Secretary/Administrative Litigation Task Force Vice Chair, Denver, CO
Dagmar Butte, AILA Board of Governors/FOIA Committee Chair, Portland, OR
Dree K. Collopy, Chair of the AILA National Asylum and Refugee Liaison Committee, Washington, DC
Fundamentals
Nonimmigrant Overview
9:45 am–11:00 am ET
Nonimmigrant Visa Consular Processing 101
11:30 am–12:30 pm ET
Adjustment of Status and Immigrant Visa Processing
1:15 pm–2:15 pm ET
Naturalization 101
2:45 pm–3:45 pm ET
Family-Based Immigration 101
4:15 pm–5:15 pm ET
VAWA, T Visas, and U Visas
5:45 pm–6:45 pm ET
Family Track
Identifying and Dealing with Complex Marriage-Based I-130 Issues
1:15 pm–2:15 pm ET
The Truth Behind the New Public Charge Regulations
2:45 pm–3:45 pm ET
Special Immigrant Juveniles: Fighting for Their Rights
4:15 pm–5:15 pm ET
"You're Not Paranoid, They Really Are Out to Get You!": Due Diligence on Immigration Cases in the Current Climate
5:45 pm–6:45 pm ET
Other Trainings & Events
Yoga and Mindfulness Meditation
8:30 AM–9:30 AM ET
Q&A: Building Resilience to Stress
1:15 PM–2:15 PM ET
Demo: AILA Malpractice Liability Insurance
2:20 PM–2:35 PM ET
Q&A: PPP Loan Forgiveness
4:15 PM–5:15 PM ET
New Members Division Happy Hour
7:00 PM–8:00 PM ET
AILA Virtual Conference Kick-Off Party
8:00 PM–9:30 PM ET
| Access Date | Quiz Result | Score | Actions |
| --- | --- | --- | --- |