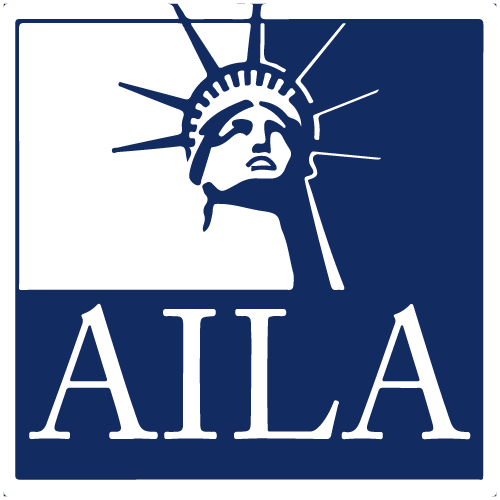 VAWA, T Visas, and U Visas
4.56 (9 votes)
Panelists in this fundamentals session will provide an overview of remedies for victims of mental and physical abuse, crimes, and human trafficking.

Applying for VAWA: What Constitutes Abuse and Proof of Eligibility?
U Visas: Qualifying Crimes and Victims, Obtaining Certification, Backlogs.
T Visas: Identifying Qualifying Victims of Labor or Sex Trafficking.
The Path to Permanent Residence Through VAWA, U Visas, and T Visas.
Ericka Curran
Discussion Leader
Ericka Curran is the director of the leadership honors program and an assistant professor in the Legal Professions department at the University of Dayton School of Law. Prof. Curran received her law degree from Seattle University School of Law and went on to practice Immigration Law. Prof. Curran has served on the Board of Directors of the AILA Central Florida Chapter and has chaired numerous committees. Prof. Curran also served on the Executive Committee for the North East Florida Human Trafficking Coalition and also served for six years on the City of Jacksonville's Mayor's Victim Assistance Advisory Council. Before joining UDSL, Prof.Curran was the director of Experiential Learning at Florida Coastal School of Law directed the Immigrant and Human Rights Clinic for 12 years.
$i++ ?>
Veronica Thronson
Clinical Professor of Law & Director of the MSU Law Clinics, East Lansing, MI
Veronica Tobar Thronson is a Clinical Professor of Law & Director of the MSU Law Clinic and the Immigration Law Clinic at Michigan State University College of Law in East Lansing, MI, where she also teaches Domestic Violence Law and Immigration and Nationality Law. Ms. Thronson routinely conducts trainings for attorneys and judges and was appointed to the faculty of The National Judicial College in 2012. Since 2015 she has served as expert faculty with the National Immigrant Women's Advocacy Project at American University Washington College of Law's national Family Law Attorneys Community of Practice. From 2002 to 2010, Ms. Thronson was the Directing Attorney of the Domestic Violence Project at the Legal Aid Center of Southern Nevada where she practiced in the areas of family and immigration law. She also taught Community Property as an adjunct professor at the William S. Boyd School of Law at UNLV.
$i++ ?>
Alexander Vernon
Speaker
Alexander Vernon (Professor) directs the Immigration Law Clinic at the University of Detroit Mercy, where students assist people fleeing for their lives, struggling for family unity, and striving to regularize their status in the United States. UDM clinical students gain valuable legal training working with clients participating in immigration hearings, and administrative interviews, and interacting with practicing attorneys for guidance and collaboration on cases. Professor Vernon's students pursue a wide range of relief including asylum, humanitarian parole, cancellation of removal, prosecutorial discretion, and relief for crime victims and unaccompanied minors. Professor Vernon has practiced exclusively in immigration law, with prior experience with several firms in the Detroit area, as well as four years of clinical teaching at the Ave Maria School of Law, before returning to Detroit to direct UDM's clinic.
$i++ ?>
VAWA, T Visas, and U Visas
07/20/2020 at 5:45 PM (EDT) | 60 minutes
07/20/2020 at 5:45 PM (EDT) | 60 minutes
VAWA, T Visas, and U Visas