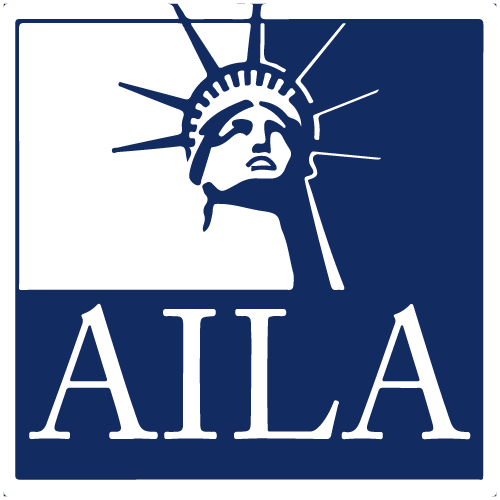 U.S. Immigration and Customs Enforcement (ICE) Open Forum
2.75 (12 votes)
Update from the U.S. Immigration and Customs Enforcement.
Sui Chung
Discussion Leader
Sui Chung is chair of AILA National's EOIR/ICE Joint Committee and a past president of AILA South Florida. Ms. Chung is treasurer of the board of the American Immigration Council, vice president of the board of Catholic Legal Services, and serves on the boards of Immigrants' List PAC/Immigrants' List Civic Action. She is also on the Executive Committee of the Florida Bar's Diversity and Inclusion Committee. She is the 2019 recipient of the inaugural AILA National Diversity & Inclusion Award and was previously honored by AILA National with the Michael Maggio Pro Bono Service Award. Highlights of her practice have included co-representing the lead Florida case addressing immigrants' right to effective representation in criminal proceedings, as well as representing Enrique from the award-winning novel, Enrique's Journey. She began her career at the BIA through the USDOJ Attorney General Honors Program, after receiving a JD from Georgetown Law, and BA and BM degrees from Oberlin College.
$i++ ?>
Aaron Hall
Speaker
Aaron Hall is a partner at Joseph & Hall in Aurora, CO. His practice focuses on removal defense, family-based immigration, and advising on the immigration consequences of criminal convictions. He is an active member of AILA and currently serves on the AILA Amicus and ICE Liaison committees.
$i++ ?>
Richard Rocha
Speaker
Richard Rocha serves as the Senior Advisor for the ICE Office of Partnership and Engagement (OPE). In his role, he is charged with sharing information and building relationships with multiple stakeholders including professional organizations, state and local elected leaders, community groups, religious leaders, and the public at large. As a Senior Advisor, he also assists ICE's 25 field Community Relations Officers across the country with their local engagement needs. Mr. Rocha specializes in the agency's communication efforts regarding Enforcement and Removal Operations (ERO). He has previously served as the agency's Deputy Press Secretary and as a Communications Advisor for ERO.
$i++ ?>
Michael Davis
Speaker
Michael P. Davis serves as the Executive Deputy Principal Legal Advisor for the Office of the Principal Legal Advisor (OPLA) of the U.S. Department of Homeland Security (DHS), U.S. Immigration and Customs Enforcement (ICE). In his role, Mr. Davis maintains oversight of OPLA's vast legal program, which represents DHS in removal proceedings before the immigration courts and Board of Immigration Appeals, provides legal advice and training to ICE law enforcement personnel and support professionals on a wide range of administrative and operational law issues, and coordinates with the Department of Justice to defend ICE's interests in complex federal litigation. Mr. Davis began his legal career with the former Immigration and Naturalization Service in Los Angeles in 2000, through the Attorney General's Honors Program. Prior to his promotion to Executive Deputy Principal Legal Advisor in 2016, Mr. Davis served as OPLA's Director of Enforcement and Litigation, overseeing four headquarters divisions responsible for advising Enforcement and Removal Operations (ERO) and Homeland Security Investigations (HSI), and guiding the agency's trial and appellate advocacy efforts in immigration proceedings. Prior to that, Mr. Davis served as Chief of OPLA's Immigration Law and Practice Division, and completed temporary duty assignments at DHS's Office of General Counsel, the ICE Office of the Director, ERO, and HSI. Mr. Davis is a graduate of Cleveland, Ohio's John Carroll University and the University of Illinois College of Law, and a member of the California State Bar. He is also a member of the Senior Executive Service.
$i++ ?>
U.S. Immigration and Customs Enforcement (ICE) Open Forum
07/23/2020 at 4:45 PM (EDT) | 60 minutes
07/23/2020 at 4:45 PM (EDT) | 60 minutes
U.S. Immigration and Customs Enforcement (ICE) Open Forum