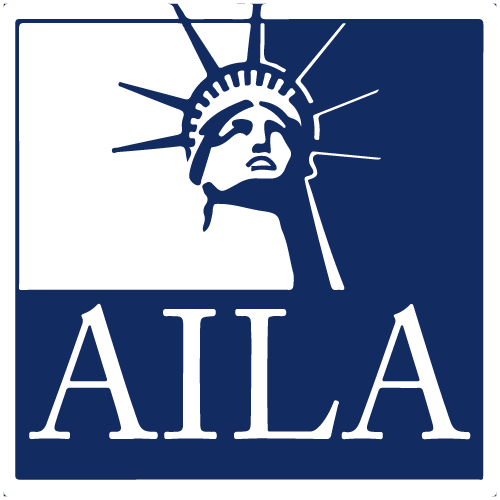 U.S. Customs and Border Protection (CBP) Open Forum
4.47 (34 votes)
Update from the U.S. Customs and Border Protection
Alexis Axelrad
AILA Board of Governors/CBP Liaison Committee Chair, New York, NY
Alexis S. Axelrad is a partner in the firm of Barst Mukamal & Kleiner LLP in New York City. She is an Elected Director on AILA's Board of Governors and serves as the Chair of AILA National's CBP Committee. She served in every capacity on the NY AILA Chapter's Executive Committee including Chair and is the Recipient of the 2020 Susan D. Quarles AILA Service Excellence Award. She is a frequent writer for periodicals and speaker on immigration and nationality law and is honored to be a source of information and guidance for her colleagues in and outside of the immigration bar. Ms. Axelrad maintains a busy corporate and family-based immigration practice with a particular emphasis on interaction with the various offices of DHS (CBP, USCIS, ICE, EOIR) and the U.S. Department of State.
$i++ ?>
Ramon Curiel
Speaker
Ramon E. Curiel is a partner at Oliva, Saks, Garcia & Curiel, L.L.P. in San Antonio, and has practiced immigration law for more than 20 years. He received his J.D. from Texas Tech University School of Law and an LL.M. in International Law from St. Mary's University. He has served as the AILA liaison for the San Antonio District Office of USCIS for eight years. He is currently the chair of the AILA Latin American and Caribbean Chapter, and vice chair of the AILA National CBP Liaison Committee, and the local CBP Liaison for San Antonio. He is a past-chair of the International Law Section of the San Antonio Bar Association. He also served as a member of the Unauthorized Practice of Law Committee of the Supreme Court of Texas in San Antonio. He practices exclusively immigration law focused on business related cases with an emphasis on professionals, entrepreneurs, and investors.
$i++ ?>
Luis Mejia
Speaker
Luis A. Mejia has 17 years of Federal Service with U.S. Customs and Border Protection (CBP). He currently serves as the Director of the Enforcement Programs Division, Office of Field Operations (OFO) and oversees strategy, policy development, and implementation of national policies related to the processing of travelers at all ports of entry. Mr. Mejia directs approximately 75 national programs encompassing OFO primary and secondary inspections and actions developed in the course of those activities. Director Mejia oversees OFO's implementation of all Executive Orders and Presidential Proclamations related to immigration enforcement. In addition, he regularly represents CBP at congressional briefings and private-sector engagements as a subject-matter-expert in border security. Director Mejia has also led several business transformation initiatives to address various national crisis, such as the humanitarian crisis along the Southwest border and the current COVID-19 pandemic. Director Mejia has held multiple leadership roles in OFO including Branch Chief, Enforcement Operations, Port of New York/Newark. As Branch Chief, he was responsible for a staff of 165 CBP officers and a budget of 20 million dollars. Mr. Mejia led critical enforcement units to include the Smuggling Interdiction Unit, Passenger Analytical Unit, Maritime Admissibility Unit, Tactical Terrorism Response Team, Criminal Enforcement Unit, and Outbound Currency Enforcement Team. Mr. Mejia began his career as a CBP officer at the Port of New York/Newark, New Jersey in 2003. His pursuit of service in a leadership role began as a Supervisory CBP Officer in 2008. He is the recipient of the CBP Meritorious Service Medal for his role in developing the OFO Basic Officer Training Program. Mr. Mejia is a native of New Jersey, and a graduate of Rutgers University with a bachelor's degree in Political Science.
$i++ ?>

Gregory Eddy
Speaker
Gregory L. Eddy has been a Chief in the Passenger Operations Division of U.S. Customs and Border. Protection (CBP) at John F. Kennedy International (JFK) Airport in New York since 2006. He is primarily responsible for the processing of arriving international passengers and their baggage. Currently, this division has over 800 CBP Officers and an operating budget of $20 million. In Fiscal Year 2019 CBP at JFK processed in excess of 17.2 million arriving passengers at its five international terminals. Mr. Eddy started his career with the Legacy INS in 1989 as an Immigration Inspector assigned to JFK. He conducted primary as well as secondary admissibility inspections and was often assigned to the Deferred Inspection Unit. As an inspector, he held many collateral positions including member of the Inspections Response Team (IRT) Firearms Range Officer and Fines Officer. In October of 1992, Mr. Eddy was promoted to Supervisory Immigration Inspector (SII). 1n 1996 Mr. Eddy was promoted to the level of a second line manager, first as an Assistant Area Port Director under the legacy INS, then in 2003 as a Deputy Chief with CBP under the newly created Department of Homeland Security. From February of 2012 through August 2015, when he returned to his current positions, Mr. Eddy served as the Chief of the Ant-Terrorism Contraband Enforcement Team (A-TCET). This unit, under the Tactical Operations Division at JFK was responsible for enforcement efforts in the outbound passengers, inbound and outbound cargo, aircraft and express consignment arenas.
$i++ ?>
U.S. Customs and Border Protection (CBP) Open Forum
07/23/2020 at 12:15 PM (EDT) | 60 minutes
07/23/2020 at 12:15 PM (EDT) | 60 minutes
U.S. Customs and Border Protection (CBP) Open Forum