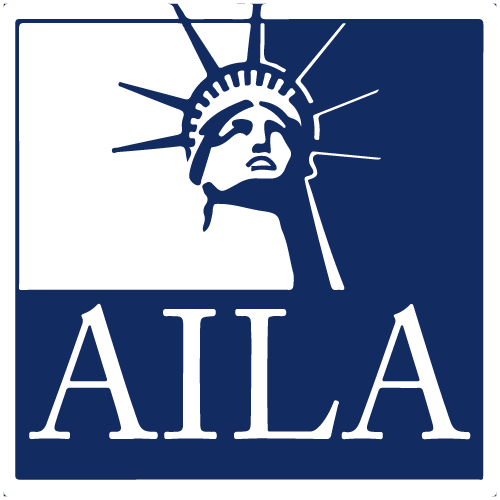 The DHS Office for Civil Rights and Civil Liberties (CRCL) Open Forum
3.5 (4 votes)
The DHS Office for Civil Rights and Civil Liberties (CRCL) supports the Department's mission to secure the nation while preserving individual liberty, fairness, and equality under the law. This discussion will be an opportunity for CRCL Officer Cameron Quinn to provide an overview of CRCL, its statutory authority and mission, and the office's work on immigration-related complaints and policy, and to hear from AILA members. Issues for discussion include immigration enforcement; conditions of detention and healthcare for foreign nationals in CBP or ICE custody; treatment of UACs, asylum-seekers, and other vulnerable populations; humanitarian and victim-based programs; and vetting of those applying for benefits and international travelers.
Jorge Loweree
Discussion Leader
Jorge Loweree is the Director of Policy at the American Immigration Council, where he directs the Council's administrative and legislative advocacy and leads the Council's efforts to provide lawmakers, policymakers, advocates, and the general public with accurate and timely information about the role of immigrants in the United States.
$i++ ?>
Peter Mina
Speaker
Peter E. Mina has served as the Deputy Officer for Programs and Compliance since April 2019. Prior to joining CRCL, from February 2013-April 2019, Peter was the Chief of the Labor and Employment Law Division (LELD) in the Office of the Principal Legal Advisor (OPLA) for U.S. Immigration and Customs Enforcement (ICE). In this capacity, Peter supervised labor and employment law across ICE, both litigation and policy matters. Peter began his career with ICE in April 2011 as an Associate Legal Advisor. In June 2012, Peter was named a Deputy Chief of LELD. Before entering federal service in 2011, he spent nearly six years in private practice representing federal employees in disciplinary actions, EEO complaints and claims of whistleblower reprisal. Peter has experience practicing before the Equal Employment Opportunity Commission, Merit Systems Protection Board and in federal courts. In May 2015, Peter was selected to participate in the Department of Homeland Security (DHS) Senior Executive Service Candidate Development Program. As part of the program, Peter served as Acting Deputy Associate General Counsel for General Law for DHS OGC from March-July 2016. Peter also served as Acting Chief Counsel of ICE OPLA's Seattle Office from March-May 2018. Peter has also served as the Co-Chair of the Membership and MSPB Appeals Committees of the Federal Circuit Bar Association and has served as a panelist for a number of programs on federal personnel law. In addition, he has published articles on whistleblower law and the rights of federal contractors. Peter holds a B.A. from the University of Virginia and a J.D. from Boston College Law School.
$i++ ?>
Ur Jaddou
Speaker
Ur Jaddou is the director of DHS Watch, a project of America's Voice. She is also an adjunct professor at American University School of Law. She served as chief counsel to USCIS from July 2014 to January 2017. She was previously responsible for developing and executing congressional strategy for the U.S. Department of State as Deputy Assistant Secretary for the Bureau of Legislative Affairs. Earlier in her career, Ms. Jaddou was chief counsel to the Immigration Subcommittee in the U.S. House of Representatives and Senior Counsel to Representative Zoe Lofgren. She is a graduate of UCLA Law School and Stanford University.
$i++ ?>
Elizabeth Dallam
Observer
$i++ ?>
The DHS Office for Civil Rights and Civil Liberties (CRCL) Open Forum
07/23/2020 at 9:15 AM (EDT) | 60 minutes
07/23/2020 at 9:15 AM (EDT) | 60 minutes
The DHS Office for Civil Rights and Civil Liberties (CRCL) Open Forum