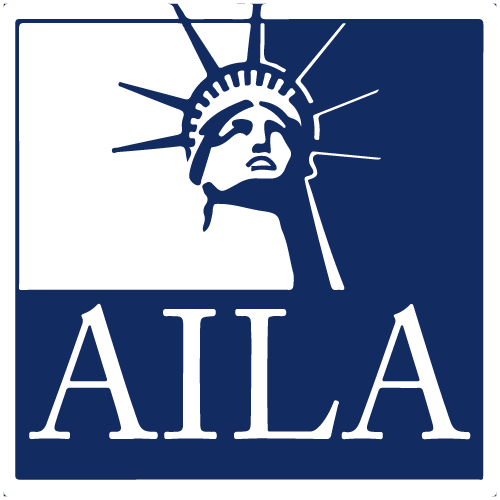 Successfully Challenging USCIS in Federal Court
4.33 (3 votes)
Going to federal court can be intimidating. Panelists on this intermediate panel will provide an overview of different types of federal court actions used by immigration practitioners, and will address what to expect in response from the government.

Mandamus, Review Under the Administrative Procedure Act.
Declaratory Judgment.
Jurisdiction and Standard of Review.
The Inevitable Motion to Dismiss, Injunctions and Discovery.
Appellate Options.
Brian Green
Discussion Leader
Brian Scott Green is a solo practitioner based in Denver. He has practiced law since 2001 and been a member of AILA since 2004. Brian began his career as a judicial law clerk, litigator, and trial lawyer handling civil and criminal matters in state and federal courts. He has successfully challenged denials of I-129 and I-140 petitions, visas, changes and extensions of status, I-485 applications, and findings of inadmissibility. A frequent volunteer, Brian is a member of AILA's Administrative Litigation Task Force, an AILA mentor on Border & Admissions issues, and a former CBP co-liaison. Outside of AILA, Brian is a litigation mentor with ASISTA's U visa project. He is a graduate of Washington & Jefferson College and Case Western Reserve University School of Law.
$i++ ?>
Rekha Sharma-Crawford
Speaker
Rekha Sharma-Crawford's fiery advocacy for immigrant's rights and devotion to the rule of law has kept Rekha up all night more times than she can count. Her fearlessness has put Rekha in the local, national and international spotlight as she's taken on extremely complex and high-profile cases that others have turned away. Rekha's victories in courtroom battles, from Immigration Court to the Supreme Court, have served as the foundation for several articles she has written. She is a respected and published contributor for many legal journals. Her expertise in immigration law is sought out by clients and colleagues in the legal field, from judges and immigration official to lawmakers. In 2018, the Kansas Bar Association honored Rekha with the Courageous Attorney Award, an award presented from time to time, to attorneys who have displayed exceptional courage in the face of adversity, thus bringing credit to the legal profession. Rekha is an elected director, AILA BOG 2020-2023.
$i++ ?>
Francisco Symphorien-Saavedra
Speaker
Francisco "Frank" Symphorien-Saavedra is a Board Certified Expert in Immigration and Nationality Law. Mr. Symphorien-Saavedra has served on the Florida Bar Immigration & Nationality Law Certification Committee since 2016. Mr. Symphorien-Saavedra is AV rated "Preeminent" by Martindale-Hubbell and a Rising Star by Super Lawyers magazine. His practices focuses on federal court litigation, extraordinary ability visas, and national interest waivers. Mr. Symphorien previously served as the U.S. Customs and Border (CBP) Protection Liaison Chair for the American Immigration Lawyers Association, Central Florida Chapter. He also previously served as the Chair for the Immigration and Naturalization Executive Committee for the Orange County Bar Association.
$i++ ?>
Leslie Dellon
Speaker
Leslie K. Dellon is the staff attorney (Business Immigration) at the American Immigration Council, where she encourages business immigration lawyers to consider litigation as another tool to serve their clients, engages in impact litigation and represents amicus curiae before courts and agencies. In addition to her extensive business immigration law experience, she previously handled general commercial and corporate matters, including civil litigation. She is a past AILA DC Chapter chair and has served on AILA National and DC Chapter committees. She has a J.D. from the George Washington University Law School.
$i++ ?>
Successfully Challenging USCIS in Federal Court
07/22/2020 at 4:15 PM (EDT) | 60 minutes
07/22/2020 at 4:15 PM (EDT) | 60 minutes
Successfully Challenging USCIS in Federal Court