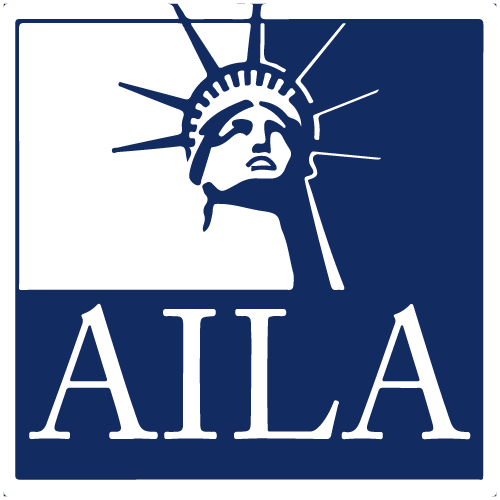 Primer on Waivers of Inadmissibility
4.93 (28 votes)
Clients subject to a ground of inadmissibility may be eligible for a waiver. Panelists in this fundamentals session will provide an overview of immigrant and nonimmigrant waivers, focusing on who qualifies and how to file.

Qualifying for a Nonimmigrant Visa Waiver Under INA §212(d)(3); How to Apply, When and Where to File, the Adjudication Process?
The More Complicated Immigrant Visa Waiver; Requisite Qualifying Relative, Documenting Hardship; Adjustment of Status vs. Consular Processing.
Advance Permission to Reapply for Admission.
Anthony Drago
Discussion Leader
Anthony Drago, Jr. is a sole practitioner with an office in Boston. He is admitted to the bars in MA and NY and has been a member of AILA since 1996. Mr. Drago served as an elected Director on AILA's Board of Governors from June 2011 through May, 2013 and was chair of the AILA New England Chapter from June 2009 through May 2010. He currently serves on the AILA National EOIR liaison committee and AILA New England Chapter EOIR and OCC liaison committees and is a regular speaker at AILA conferences.
$i++ ?>
Bridgette Bennett
Speaker
Bridgette M. Bennett founded the Bennett Law Center in 2011 in Groveland, FL., focusing on removal defense, waivers, and family & humanitarian cases. She received her JD from Barry University in 2011 and her BA in English and Government from Georgetown University in 2000. Bridgette began her career as a Judicial Intern with the Orlando Immigration Court. She currently serves on the Board of Directors of the AILA Central Florida Chapter. She formerly served as the Chapter's Educational Vice Chair, coordinated the 32nd Annual Conference and the first 11th Circuit CLE cruise to the Caribbean. Ms. Bennett has also served as the Chapter's liaison with the Executive Office for Immigration Review and the Office of Chief Counsel. She is excited to now serve on AILA National's Removal Defense Steering Committee. She manages a staff of three Senior Associate Attorneys, 9 Paralegals and 3 Administrative team members; she recently opened a second location in Orlando, FL.
$i++ ?>
Jennifer Doerrie
Speaker
Jennifer Doerrie is a solo practitioner in Fresno, CA. She is experienced in all areas of immigration law, although her current practice focuses primarily on family immigration, consular processing, and removal defense. She has served as an AILA NorCal liaison to the USCIS Fresno Field Office from 2017 to the present and volunteered with the CARA Pro Bono Family Detention Project. A former immigration law professor, Ms. Doerrie regularly presents at trainings and workshops regionally, nationally, and internationally. She also is a mentor for a local non-profit organization and fellow immigration attorneys in her community.
$i++ ?>
David Simmons
Speaker
David N. Simmons earned a J.D. from the University of Denver in 1985. He maintains a private immigration practice in Denver. As an adjunct professor at the University of Denver Sturm College of Law, he taught immigration law in English and Spanish. He is a member the AILA Colorado and AILA Central Florida Chapters. He currently serves the Civil Air Patrol (USAF Auxiliary) as the Rocky Mountain Region Legal Officer and is a National Legal Officer Emeritus. Active in pro-bono and community education efforts, he has worked with the Consulates General of Mexico, Guatemala, and Peru in Denver. He appears regularly on English and Spanish media, regularly publishes articles on Immigration Law, and has given lectures in English and Spanish before professional associations, governmental agencies, and universities in the United States, Canada, Mexico, and Guatemala.
$i++ ?>
Primer on Waivers of Inadmissibility
07/22/2020 at 10:00 AM (EDT) | 60 minutes
07/22/2020 at 10:00 AM (EDT) | 60 minutes
Primer on Waivers of Inadmissibility