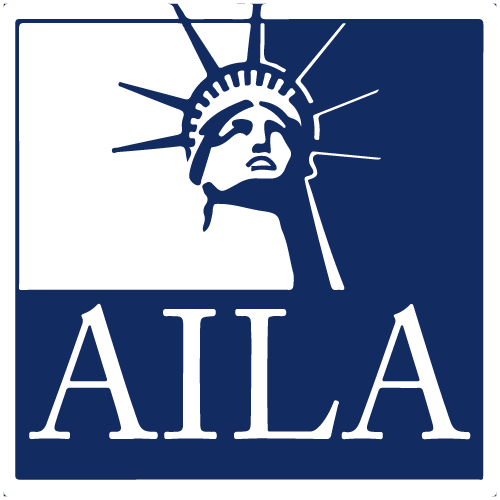 Nonimmigrant Visa Consular Processing 101
2.56 (32 votes)
Panelists will address the basics of nonimmigrant visa consular practice at U.S. consulates and embassies abroad. They will discuss the overall process and identify common challenges faced by clients when they apply for nonimmigrant visas.

Don't I Just Pick Up My Visa at the Consulate?
Difference Between Petition Approval and Visa Issuance.
The Visa Application Process: Step-by-Step Instructions, Tips on Dealing with the Nonimmigrant Visa Unit, Common Issues in Completing Form DS-160.
When Will the Visa Be Issued?
Understanding Extreme Vetting and Administrative Processing Challenges.
What About Canadians? Does the Foreign National Need a Visa? Inadmissibility and Waiver Issues, Dealing with Visa Denials.
Joel Paget
Discussion Leader
Joel H. Paget takes great pride in helping "bring the best and brightest into the United States." His immigration practice includes assisting immigrants to obtain employment visas, permanent residence, citizenship and naturalization in the United States. Mr. Paget also is available to discuss the opportunities that will be available under the comprehensive immigration reform proposals. He works with immigrants to obtain temporary and permanent positions as executives, managers or specialists. He also advises on treaty rights and obligations for payment or non-payment of taxes. Joel has been recognized for his contribution to AILA's Immigration Forms Toolbox (2013 Ed.). He is past president of the Canada-America Society of Washington State and is a frequent speaker in many of AILA's national and regional events.
$i++ ?>
Sylvia Livits-Ayass
Speaker
Sylvia Livits-Ayass is an attorney whose practice focuses on Immigration and Matrimonial matters. She started her career defending many individuals in asylum claims in and outside of the courts. Since then she has focused her practice on business and employment-based immigration, representing individuals, hotels, start-ups, fortune 500 companies and restaurants across the United States. She also provides divorce and prenuptial agreement services to her clients. Ms. Livits-Ayass has been featured in the press and on television with regards to matters concerning the Trump Administration and Immigrants. She is the former Chair of the New York Chapter of the American Immigration Lawyers' Association and is the owner of her own Law Firm, Livits Ayass PLLC in New York City. She currently serves on the AILA National Diversity & Inclusion and USCIS Case Assistance Committees. She is admitted in New York and California, and attended law school at Loyola Law School, Los Angeles.
$i++ ?>
Daniel Parisi
Speaker
Daniel Parisi is a Partner at Tocci, Lee, Brill & Parisi in London. Mr. Parisi has practiced immigration law since 2003, handling a wide range of immigration issues. His personal practice area has a particular focus on consular processing and waivers of inadmissibility. Mr. Parisi has spoken on issues of consular practice at national and international AILA conferences as well as for other international organizations. He also has authored numerous publications on this topic. Mr. Parisi is currently serving in his seventh year on the AILA-DOS Liaison Committee, during which he spent two years as chair. He is an active member of AILA's overseas chapters and is the current vice-chair of AILA's RDC-EMEA Chapter. Mr. Parisi has also served AILA's Global Migration Section as a member of its Steering Committee, and he has been a member of AILA's LGBTQ+ Interest Group, for which he has acted as a liaison to the U.S. Department of State. He is admitted to the New York Bar.
$i++ ?>
Peter Yost
Speaker
Peter A. Yost leads the Immigration and Global Mobility practice for the international law firm of Faegre Drinker across offices in the United States, Europe, and Asia. In addition to his leadership responsibilities, Peter leverages cutting-edge technology and process improvement initiatives to manage immigration client relationships for Fortune 500 multinational companies and for medium and small-sized public and private companies. With 25 years of experience, he handles the full range of U.S. temporary and permanent employment-based petitions, with an emphasis on creative solutions to complex immigration issues.
$i++ ?>
Nonimmigrant Visa Consular Processing 101
07/20/2020 at 11:30 AM (EDT) | 60 minutes
07/20/2020 at 11:30 AM (EDT) | 60 minutes
Nonimmigrant Visa Consular Processing 101