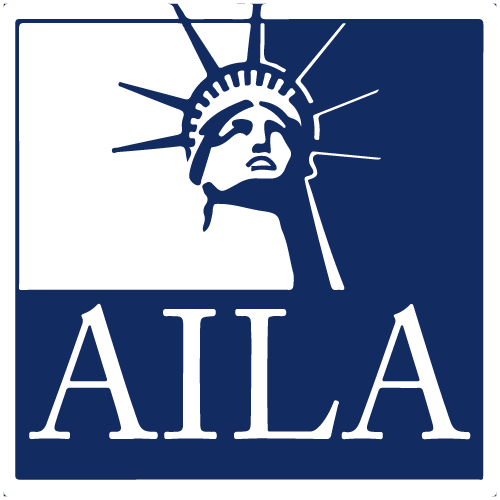 Nonimmigrant Overview
2.13 (55 votes)
The objective of this panel is to give new practitioners a basic overview of the nonimmigrant visa categories. Panelists will cover all nonimmigrant visa categories, from visitors to temporary workers, and will address when each is appropriate for clients. The information in this panel is intended to serve as a basis for a more detailed analysis of these visas offered in other sessions.

B-1 and B-2: Visitor. E-1 and E-2: Treaty Traders and Investors.
H-1B, H-1B1, and E-3: Temporary Workers, H-2A and H-2B: Seasonal Workers.
TN: Canadian and Mexican Professionals.
L-1A and L-1B: Intracompany Transferees.
O: Extraordinary Individuals.
P: Athletes, Artists, and Entertainers.
R: Religious Workers.
Maggie Murphy
AILA Board of Governors, Austin TX
Maggie Murphy is the managing principal of the Austin office of Jackson Lewis P.C. She is Board Certified in Immigration & Nationality Law by the Texas Board of Legal Specialization and is on the AILA Board of Governors. Ms. Murphy is a founding member and past chair of the State Bar of Texas Immigration & Nationality Law Section and is currently serving on the Council. She also serves on the State Bar's Committee on Laws Relating to Immigration and Nationality. Ms. Murphy specializes in complex employment-based immigration cases and has sub-specialties in complicated work visa and permanent residence filings. She focuses a good portion of her practice on helping employers of all sizes with PERM cases and PERM campaigns. She also specializes in immigration-related employer compliance issues, including I-9 audits and investigations, E-Verify compliance training and initiatives, and export-control compliance in the work visa context.
$i++ ?>
Elizabeth Edwards
Speaker
Elizabeth R. Edwards is a graduate of Wake Forest University and the University of North Carolina at Chapel Hill School of Law. Licensed in North Carolina, she has been certified as an Immigration Specialist by the North Carolina Board of Legal Specialization since 2001. She previously served as a chapter liaison with Charlotte USCIS Field Office, chair of the AILA Carolinas Chapter, co-chair of the Mecklenburg County Bar Immigration Section, and chair of the NC Immigration Specialization Committee. She currently practices with Aziz Law Firm in Charlotte, NC.
$i++ ?>
Margaret Holland Sparages
Speaker
Margaret ("Margy") Holland-Sparages has 28 years of experience representing clients before the U.S. Citizenship and Immigration Service, the U.S. Department of Labor, U.S. consulates abroad, and U.S. Customs and Border Patrol at land and airports. She represents entrepreneurs, corporations, key managers, and investors in their visa and U.S. work authorization matters. Margy has particular expertise in advocating U.S. national interest waivers for persons making substantial contributions to the United States. She also focuses on O-1 visa petitions for outstanding scientists, researchers, artists and businesspersons. She advises investors and traders who work under bi-lateral and multi-lateral treaties (E-1/E-2 visas). She also works with individuals and companies on visa matters impacted by corporate restructuring and reductions in work force. A past chair of the AILA New England Chapter, she served on the chapter executive board from 2014-20.
$i++ ?>
Tahmina Watson
Speaker
Tahmina Watson practices business immigration law at Watson Immigration Law in Seattle. She is a frequent speaker, author, and blogger, and is regularly quoted and published in various newspapers and magazine. She is the author of the book The Startup Visa: Key to Job Growth & Economic Prosperity in America and host of the podcast Tahmina Talks Immigration. A recipient of the 2019 AILA President's Commendation, Ms. Watson serves as the chair of the Response Committee for the AILA Washington Chapter, a committee she helped create in November 2016. She also serves on the AILA National Media Advocacy Committee. In 2018, She founded a non-profit, The Washington Immigrant Defense Network (WIDEN), which funds and facilitates legal representation in the immigration courtroom (www.widenlaw.org). She is also co-founder of Airport Lawyers (www.airportlawyer.org) which provided critical service during the early travel bans.
$i++ ?>
07/20/2020 at 9:45 AM (EDT) | 75 minutes
07/20/2020 at 9:45 AM (EDT) | 75 minutes
Nonimmigrant overview