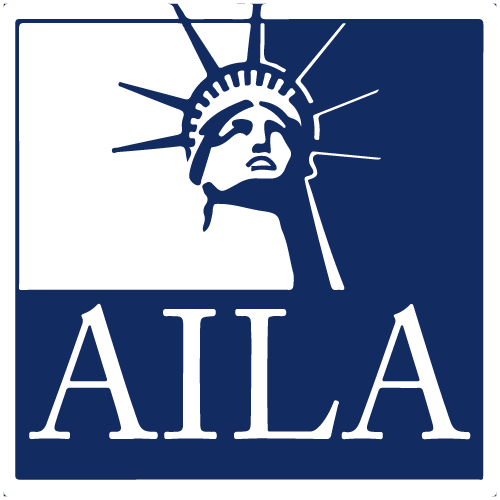 Litigation Skills for Non-Litigators, Mini Track: Removal Proceedings for Family-Based Practitioners
3.64 (11 votes)
Never give in! Fighting for your client doesn't end with a denial from USCIS, so don't abandon your family-based case just because your client winds up in removal proceedings. Panelists on this intermediate panel will provide expert guidance and litigation tools to help you fight back.

Basics of Removal Proceedings Everyone Should Know: NTAs, EOIR-28s, etc.
Knowing Your Court: Common Pet Peeves from Immigration Judges.
Matter of Castro-Tum, Matter of L-A-B-R-, and Matter of Sanchez Sosa: Getting Continuances for USCIS Adjudication of I-130s, I-918s, I-929s, etc.
Challenging I-751 Denials Before an Immigration Judge.
When DHS Won't Agree to Termination to Allow for USCIS Adjudication.
Affirmative and Defensive BIA Appeals: Automatic Stays.
Daniel Shanfield
Discussion Leader
Daniel Shanfield (Berkeley Law, JD; BA, UCLA) has practiced removal defense for over 20 years and is the founder of the Law Offices of Daniel Shanfield Immigration Defense PC (DSID). Mr. Shanfield began his career out of law school in the Attorney General Honors Program with the legacy lNS Office of District Counsel in Los Angeles. Before entering private practice, he was Legal Services Manager with the U.S. Refugee Program in Vienna and served as a migration and refugee advisor to the United Nations High Commissioner for Refugees (UNHCR) in Central Asia. He also served as staff attorney with the New York Office of the Lawyers Committee for Human Rights, now Human Rights First. He is formerly chair of the AILA Santa Clara Valley Chapter, and was named an AILA Pro Bono Champion for developing AILA's volunteer legal clinic with the Consulate General of Mexico in San Jose.
$i++ ?>
Emily Abraham
Speaker
Emily Abraham is a founder and legal director of Social Justice Collaborative, a nonprofit removal defense legal services organization based in the San Francisco Bay Area. At SJC, Ms. Abraham supervises all types of complex removal defense cases, especially asylum, as well as appeals before the BIA and Ninth Circuit Court of Appeals. SJC provides removal defense legal services to about 1500 immigrant families each year, and represents hundreds of individuals in removal proceedings each year, including complex federal litigation that she directs and oversees. Ms. Abraham also coordinates the SJC pro bono program that provides free legal services for several hundred non-citizens each year.
$i++ ?>
Cory Forman
Speaker
Cory Forman heads Cohen Forman Barone's immigration law department, which is responsible for assisting clients in all issues related to the complex world of U.S. immigration law. Mr. Forman has spent his career practicing as a criminal defense and immigration attorney and in 2007 launched the firm's "Crimmigration" division. The division focuses on all arenas where criminal and immigration law intersect. The division is responsible for litigating deportation issues and filing waivers in immigration court, developing criminal trial and plea-bargaining strategies based on an individual's immigration concerns, vacating prior convictions through post-conviction relief litigation. A former staff attorney with the Legal Aid Society's Criminal Defense Division, Mr. Forman has represented thousands of non-citizens accused of crimes and has since devoted his career to representing non-citizens in both criminal and immigration proceedings.
$i++ ?>
Litigation Skills for Non-Litigators, Mini Track: Removal Proceedings for Family-Based Practitioners
07/22/2020 at 4:15 PM (EDT) | 60 minutes
07/22/2020 at 4:15 PM (EDT) | 60 minutes
Litigation Skills for Non-Litigators, Mini Track: Removal Proceedings for Family-Based Practitioners