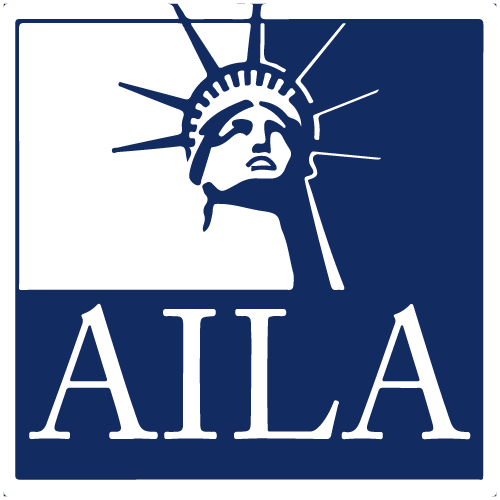 Litigation Skills for Non-Litigators, Mini Track: Federal Court Litigation for Family-Based Practitioners
5 (15 votes)
As a family-based practitioner, you don't always think about litigating. Given the current enforcement-minded climate and lengthier delays, however, it's time to seriously consider taking the government to court! Zealous advocacy requires knowledge of this process and the options available to your clients. Our panel of experts will provide an overview of the building blocks to successful litigation for experienced family practitioners.

Best Practices for Serving Clients Given the Crisis-Level Processing Delays and Backlog: Mandamus Litigation.
Habeas Petitions on Behalf of Detained Clients.
8 USC §1421(c) Review of Naturalization (and N-336) Denials.
"They Can't Do That!": APA Violations Regarding I-130s, I-751s, N-400s, etc.
Where to Turn to for Help: Overview of Available Resources.
Michael Gahagan (Moderator)
Discussion Leader
Michael W. Gahagan is the owner of Gahagan Law Firm, L.L.C.—The Immigration Law Firm of New Orleans. Mr. Gahagan practices Immigration Law and FOIA law exclusively in federal courts and immigration courts nationwide. Mr. Gahagan has been a member of AILA since 2008 and the AILA Federal Litigation Section since 2013. Mr. Gahagan has been the AILA MidSouth Chapter Federal Court Litigation Chairman since 2013, and the AILA MidSouth Chapter Federal Litigation Liaison since 2019. Mr. Gahagan has also been an AILA National Committee Member on the Distance Learning Committee and he is currently an AILA FOIA Strategy Committee Member. In addition to holding positions within AILA, Mr. Gahagan is consistently invited to be an expert speaker at State Bar conventions and AILA conventions worldwide on the topics of immigration law, federal immigration litigation, FOIA, FOIA litigation, and the Administrative Procedure Act. Mr. Gahagan can be contacted at (504) 766-9137.
$i++ ?>
Tamara Jezic
Speaker
Tamara L. Jezic is an immigration attorney with Jezic & Moyse, LLC at the firm's offices in Stafford and Fairfax, Virginia. She represents noncitizens in removal proceedings in Immigration Court and before the Board of Immigration Appeals. She represents noncitizens in civil cases in the United States district courts and handles petitions for review in circuit courts of appeals. Tamara represented the petitioners in Hernandez Avalos v. Lynch, 784 F.3d 944 (4th Cir. 2015); Zavaleta-Policiano v. Sessions, 873 F.3d 241 (4th Cir. 2017); Jaghoori v. Holder, 772 F.3d 764 (4th Cir. 2014). Tamara is a graduate of Georgetown University and Harvard Law School.
$i++ ?>
Maris Liss
Speaker
Maris J. Liss heads the appellate and federal litigation practice at George P. Mann and Associates, a boutique immigration firm in Farmington Hills, MI. She litigates at the BIA, Federal Circuit Courts of Appeal (mostly the Sixth Circuit) and in federal district court. Ms. Liss is a co-editor of AILA's Immigration Litigation Toolbox (6th Ed.), published in 2018. The Immigration Litigation Toolbox teaches administrative, federal district court and circuit court litigation. Ms. Liss is also co-editor of the AILA Immigration Practice Toolbox (3rd Ed). She also is a contributor to AILA's Immigration Forms Toolbox, 3rd Edition and to the new The Waivers Book (AILA, 3rd Ed.). Ms. Liss has served terms on the AILA National Amicus Committee, National Litigation Steering Committee, National Publications Committee and Online Resources Taskforce. She is on the faculty of Lawline Online CLE, and is a graduate of Columbia Law School and Barnard College.
$i++ ?>
Mark Stevens
Speaker
Mark Stevens is a Senior Attorney at Murray Osorio PLLC in Fairfax, VA. He focuses on litigation in federal district courts, appeals to the BIA and circuit courts, and employment-based immigration. He is the chair of the Litigation Committee of the AILA Washington, DC Chapter. He has been named a "Rising Star" in immigration law by Super Lawyers Magazine since 2017.
$i++ ?>
Litigation Skills for Non-Litigators, Mini Track: Federal Court Litigation for Family-Based Practitioners
07/22/2020 at 5:45 PM (EDT) | 60 minutes
07/22/2020 at 5:45 PM (EDT) | 60 minutes
Litigation Skills for Non-Litigators, Mini Track: Federal Court Litigation for Family-Based Practitioners