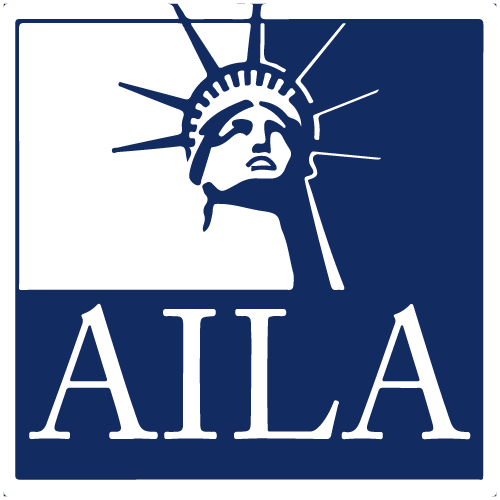 Immigration and the 2020 Elections
4.53 (17 votes)
While little immigration-related legislation has passed a divided Congress over the past year, it remains a significant, and controversial, issue politically, both for AILA members and, of course, for the American electorate at large. Panelists will address the current state-of-play concerning immigration in Congress, examine the impact the immigration issue is likely to have on the November election, and predict what this all may mean for immigration attorneys going forward.

How Current Politics are Impacting Immigration in Congress?
The Road to November, Immigration as a Hot-Button Political Issue, Watching the Polls and Key Races.
Immigration-Related Legislation.
Anastasia Tonello
Discussion Leader
Anastasia Tonello is the managing partner of Laura Devine Attorneys LLC in New York and a partner of Laura Devine Solicitors in London. She is also global head of the firm's U.S. immigration team. Ms. Tonello is internationally recognized in the leading legal directories, including Legal 500 (USA and UK), Chambers (Global, USA and UK) Super Lawyers, Who's Who Legal Corporate Immigration, and Best Lawyers in America. Anastasia was a charter member and officer of AILA's RDC EMEA Chapter, served as chair of the AILA-DOS Liaison Committee and is one of the association's past presidents. She received a B.A. from Indiana University and a J.D. from the University of Notre Dame. Ms. Tonello, a national of the U.S., U.K. and Italy, is admitted to the Bar of the State of New York and is a solicitor of England and Wales. She is active on Twitter @anastasianylon.
$i++ ?>
Ira Kurzban
Speaker
Ira J. Kurzban J.D. and M.A., University of California, Berkeley. Mr. Kurzban is a partner in the law firm of Kurzban, Kurzban, Tetzeli & Pratt, P.A., of Miami, FL. He is a past-national president and former general counsel of AILA and is a fellow of the American Bar Association. He has litigated over 50 federal cases concerning the rights of aliens, including Jean v. Nelson, Commissioner v. Jean, and McNary v. Haitian Refugee Center, Inc., which he argued before the U.S. Supreme Court. Mr. Kurzban is an adjunct faculty member in Immigration and Nationality Law at the University of Miami School of Law. He is the author of Kurzban's Immigration Law Sourcebook, the most widely used one-volume immigration source in the United States, and he has lectured and otherwise published extensively in the field of immigration law, including articles published in the Harvard Law Review and by Columbia University Press.
$i++ ?>
John Miyasato
Speaker
John Miyasato founded (and has since managed) Crossroads Campaigns in 2007, bringing over 22 years of experience in field, communications, technology, and strategic planning. His work since and prior to founding Crossroads has allowed him to apply his unique skills to both electoral and non-profit campaigns and initiatives all over the country (in over 30 states). At Crossroads, John has worked with a broad array of clients, including high profile U.S. Senate races, campaigns for city council, national issue advocacy organizations, and local ballot initiatives. John also has extensive experience working with non-partisan organizations. As the managing principle of Crossroads, John was the managing consultant for the We Are America Alliance, an FFF grantee comprised of national and state field groups, beginning in 2009. In 2013, John founded the Center on Civic Engagement to continue his non-partisan work in the Latino and African American communities, and to begin his work with emerging API groups. John has built and sustained his current client base of over 50 organizations by providing long-term technical assistance and support that is unique to each organization's needs and situations.
$i++ ?>
Judy Chu, Congresswoman
Speaker
Judy Chu was elected to the U.S. House of Representatives in July 2009. She represents the 27th Congressional District, which includes Pasadena and the west San Gabriel Valley of southern California. Rep. Chu currently serves on the powerful House Ways and Means Committee, which has jurisdiction over legislation pertaining to taxes, revenues, Social Security, and Medicare. In that Committee, Rep. Chu is a member of the Subcommittees on Health, giving her oversight over healthcare reform and crucial safety net programs, Worker and Family Support, and Oversight. She also serves on the House Small Business Committee, which has oversight of the Small Business Administration, and is the Chair of the Small Business Oversight Subcommittee. Chu was first elected to the Board of Education for Garvey School District in 1985. From there, she was elected to the Monterey Park City Council, where she served as Mayor three times. She then was elected to the State Assembly and then California's elected tax board, known as the State Board of Equalization. In 2009, she became the first Chinese American woman elected to Congress in history.
$i++ ?>
Immigration and the 2020 Elections
07/23/2020 at 12:15 PM (EDT) | 60 minutes
07/23/2020 at 12:15 PM (EDT) | 60 minutes
Immigration and the 2020 Elections