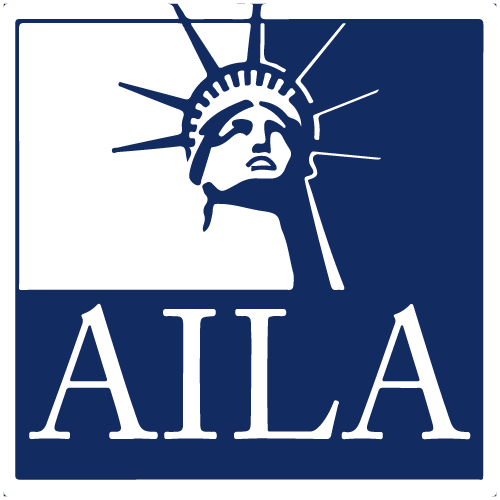 How to Formulate a Legally Cognizable Particular Social Group After Matter of A–B–
4.83 (18 votes)
Matter of A–B– made establishing a legally cognizable particular social group (PSG) extremely difficult in more than just domestic violence-based asylum claims. The panelists in this expert session will do a deep dive on the current law of PSG formulation, and work through how and when to craft a winning PSG for your asylum claims. Formulating an approvable PSG is not something to worry about the morning of your individual hearing, but rather, it is something to work on from the first consultation with a new client.
Gender– and Gang-Based Asylum After A–B–
Family– and Gender-Based PSGs, Political Opinion as Alternatives.
Finding the "Goldilocks Zone:" Not Too Broad, Not Too Small, and Not Too Circular.
How to Develop and Plead Your PSG at an Early Stage?
How to Support Your PSG Through Testimony and Supporting Evidence.
Jeffrey Chase
Discussion Leader
Jeffrey S. Chase is an immigration lawyer in New York City. He is a former immigration judge and senior legal advisor at the Board of Immigration Appeals. He is a past recipient of the AILA's Pro Bono Award. Jeff founded and leads the Round Table of Former Immigration Judges, which was awarded AILA's 2019 Advocacy Award, and serves on the Boards of the Association of Deportation Defense Attorneys (ADDA) in NYC, and Central American Legal Assistance (CALA) in Brooklyn, NY. He also volunteers with the New Sanctuary Coalition. His immigration law blog can be found at jeffreyschase.com.
$i++ ?>
Deborah Anker
Speaker
Deborah Anker is a Clinical Professor of Law and founder of the Harvard Immigration and Refugee Clinical Program (HIRC). She also serves as senior researcher for the Refugee Law Initiative of the University of London. Author of the leading treatise, Law of Asylum in the United States, Prof. Anker has co-drafted groundbreaking gender asylum guidelines and amicus curiae briefs. Prof. Anker's work has been cited by the U.S. Supreme Court as well as by various international tribunals. She has received numerous awards including the Elmer Fried Excellence in Teaching Award from AILA, the AILA Founder's Award for the Women's Refugee Project, the AILA Edith Lowenstein Memorial Award for excellence in advancing the practice of immigration law, AILA's Arthur C. Helton Memorial Human Rights Award for the groundbreaking work of the Harvard Immigration and Refugee Clinical Program, and the Pro Bono Award of the Immigration Section of Federal Bar Association.
$i++ ?>
Karen Musalo
Speaker
Karen Musalo is the founding director of the Center for Gender & Refugee Studies at U.C. Hastings. Prof. Musalo is lead co-author of Refugee Law and Policy: An International and Comparative Approach (5th edition), as well as numerous reports, book chapters and articles. Prof. Musalo has litigated the major cases in gender asylum, serving as lead attorney in Matter of Kasinga, counsel in Matter of R-A- and Matter of L-R-; amicus in Matter of A-R-C-G-, and co-counsel in Matter of A-B-. She received a National Science Foundation grant to study decision-making in the gender asylum context. In addition, much of her current research focuses on gender-based violence in the northern triangle countries. Prof. Musalo's recent authoritative article on El Salvador is entitled El Salvador: A Peace Worse than War: Violence, Gender, and a Failed Legal Response.
$i++ ?>
Evelyn Smallwood
Speaker
Evelyn R.G. Smallwood is an associate at Hatch Rockers Immigration in Durham, NC, where she exclusively practices immigration law, including affirmative filings, deportation defense, and appeals. She became a North Carolina Board Certified Specialist in Immigration Law in November 2015, and is admitted to the Middle District of North Carolina as well as the U.S. Court of Appeals for the Fourth and Eleventh Circuits. The bulk of her deportation defense is representing Central American Asylum seekers in the Charlotte Immigration Court, one of the most hostile jurisdictions in the country. Among her proudest accomplishments, she traveled to Artesia, New Mexico, in October 2014 and Karnes City, Texas, in January 2015, to represent women and children who are being detained while seeking asylum in the United States.
$i++ ?>
How to Formulate a Legally Cognizable Particular Social Group After Matter of A–B–
07/22/2020 at 11:30 AM (EDT) | 60 minutes
07/22/2020 at 11:30 AM (EDT) | 60 minutes
How to Formulate a Legally Cognizable Particular Social Group After Matter of A–B–