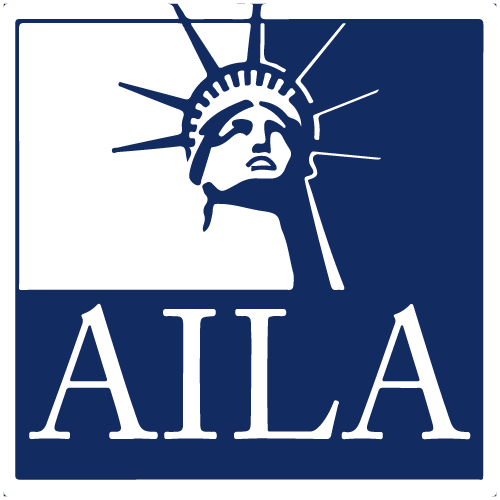 Hot Topics Part II
4.02 (43 votes)
AILA's Executive Committee presented Hot Topics Part I with AILA's June governance events. This panel will build on that presentation and cover the latest developments in immigration law through the conference.
Gayle Oshrin
Discussion Leader
Gayle Oshrin is partner with Kauff McGuire & Margolis LLP, in New York City. She was formerly a senior diplomatic legal advisor for the New York City Commission for the United Nations, Consular Corps, and Protocol. She served as a director on the AILA Board of Governors for 11 years and has long been active in the association on both national and state levels. Ms. Oshrin lectures nationally on the subject of immigration law.
$i++ ?>
Ira Kurzban
Speaker
Ira J. Kurzban J.D. and M.A., University of California, Berkeley. Mr. Kurzban is a partner in the law firm of Kurzban, Kurzban, Tetzeli & Pratt, P.A., of Miami, FL. He is a past-national president and former general counsel of AILA and is a fellow of the American Bar Association. He has litigated over 50 federal cases concerning the rights of aliens, including Jean v. Nelson, Commissioner v. Jean, and McNary v. Haitian Refugee Center, Inc., which he argued before the U.S. Supreme Court. Mr. Kurzban is an adjunct faculty member in Immigration and Nationality Law at the University of Miami School of Law. He is the author of Kurzban's Immigration Law Sourcebook, the most widely used one-volume immigration source in the United States, and he has lectured and otherwise published extensively in the field of immigration law, including articles published in the Harvard Law Review and by Columbia University Press.
$i++ ?>
Jeff Joseph
Speaker
Jeff Joseph (AILA Secretary) is Senior Partner and Director of Corporate Immigration and Employer Compliance at Joseph & Hall P.C. in Denver, CO. Mr. Joseph is a past chapter chair of the Colorado Chapter of AILA and served for six years as director on the AILA National Board of Governors. In 2004, he received the Joseph Minsky Young Lawyer Award from AILA. In 2012 and 2016, he received a Presidential Commendation for Outstanding Service to AILA. In 2009-2020, he was selected for inclusion into the Best Lawyers in America, and in 2016, Best Lawyers named Mr. Joseph as the Best Lawyer in Denver. In 2006 through 2020, Mr. Joseph was named a Colorado Superlawyer by Colorado Superlawyer Magazine. 5280 Magazine also named Mr. Joseph a "Top Lawyer" for 2006 through 2020. Joseph Law Firm has been recognized by U.S. News and World Report as a Tier I Law Firm in the field of immigration law. Mr. Joseph is an adjunct professor of immigration law at the University of Denver College of Law. He is bilingual in Spanish.
$i++ ?>
Dagmar Butte
Speaker
Dagmar Butte is a shareholder at Parker Butte & Lane and practices Business and Family Immigration for individuals and corporate clients in high tech, health care, engineering, education and a variety of other sectors. She writes and speaks frequently on immigration law in the U.S. and internationally. Ms. Butte, an elected director of the Board of AILA from 2005-20, received three AILA Presidential Commendations (2011,2017, and 2020) and the 2018 AILA Distinguished Service Award. Dagmar has also been listed as a SuperLawyer, Who's Who Among Business Immigration Lawyers and Chambers USA for the last decade and is a member of the Alliance of Business Immigration Lawyers (ABIL). She currently serves on AILA's Finance Committee and is the Chair of the AILA FOIA Committee. In her spare time, she is an adjunct professor teaching international law at Lewis & Clark Law School.
$i++ ?>
Dree Collopy
Speaker
Dree K. Collopy is a partner of Benach Collopy LLP in Washington, DC. She serves as Chair of AILA's National Asylum and RefugeeCommittee, authors AILA's Asylum Primer, and was honored with the JosephMinsky Award in 2014 for her outstanding contributions made to the field ofimmigration law. Dree frequently lectures and publishes on cutting edgeimmigration issues, mentors pro bono attorneys, serves on working groupsdeveloping nationwide policy advocacy and litigation strategies on behalf ofasylum seekers, and is an adjunct professor at American University's WashingtonCollege of Law. She earned her J.D. from The Catholic University of AmericaColumbus School of Law and her B.A. from Grinnell College.
$i++ ?>
Key:

Complete

Next

Failed

Available

Locked
Select the "View Archive" button to begin.
Select the "View Archive" button to begin.
Hot Topics Part II