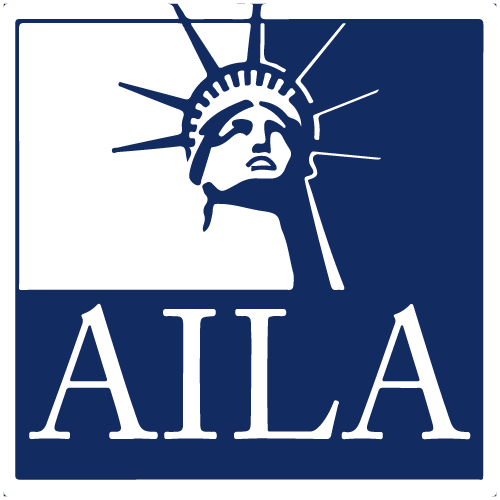 H-1B Cap Season Redux: Looking Back and Moving Forward
4 (8 votes)
The quota on H-1B visas is a reality that every employer must face each year, with each cap season coming with its own trials and tribulations. Panelists will discuss what (if anything) was learned from this year's cap season, identify other options that may be open to employers hoping to employ professional foreign workers, and address late-breaking H-1B issues.

H-1B Pre-Registration, Lessons from FY 20.
Exemptions from the Cap: Is an H-1B Still Possible?
Other NIV Options, or Straight to Permanent Residence.
Cap-Gap Issues: Work, Travel, and Other Complications.
To Premium Process or Not to Premium Process: Strategies, Risks, and Other Annoyances to Consider.
Amy Erlbacher-Anderson
Discussion Leader
Amy Erlbacher-Anderson is a partner in Baird Holm LLP's Labor, Employment and Employee Benefits Law Practice Group, focusing on employment-based immigration and employment verification compliance. She is included in Great Plains Super Lawyers, Who's Who Legal's Corporate Immigration, and has been listed in Best Lawyers in America® since 2007 for her work in immigration. Ms. Erlbacher-Anderson is active in AILA and the International Medical Graduate Taskforce, and frequently speaks at both AILA and IMGT events as well as other conferences on the local and national level.
$i++ ?>
Kevin Miner
Speaker
Kevin Miner is a partner in the Atlanta office of Fragomen, Del Rey, Bernsen & Loewy, LLP, and works with employers throughout the U.S. on business immigration processes. He has worked closely with the U.S. House and Senate Judiciary Committees to draft key provisions of immigration legislation. Mr. Miner is a co-author of Business Immigration: Law & Practice (AILA 2nd Ed.), which is a leading treatise on business immigration matters. He is an Elected Director on the AILA Board of Governors and serves as a member of the USCIS Policy & Benefits Committee. Mr. Miner speaks regularly around the country on topics relating to high-skilled immigration.
$i++ ?>
Vincent Lau
Speaker
Vincent W. Lau is the managing partner of Clark Lau LLC in Boston, and he counsels employers and employees on a range of temporary and permanent immigration options. He speaks regularly at immigration conferences across the country, serves fellow immigration attorneys as one of the Vice Chairs of AILA's DOL Liaison Committee, and developed the curriculum for the business immigration course at New England Law Boston. Mr. Lau received his B.A., cum laude, in Political Science from Yale University, an M.A. in Higher Education Administration from the Boston College School of Education, and his J.D. from the Boston College School of Law. Mr. Lau has been voted among "The Best Lawyers in America" since 2010, and has been listed with Who's Who Legal: Corporate Immigration since 2015.
$i++ ?>
Vic Goel
Speaker
Vic Goel is Managing Partner of Goel & Anderson, LLC. His practice involves strategic guidance and compliance management for multinational corporations with large-scale immigration programs and advising business and trade groups on the intersection of immigration policy, legislation, and trade issues. Vic serves on AILA's Business Immigration Response Team and previously chaired its Business Immigration, CIS Ombudsman, and USCIS Transformation Liaison Committees. He is a member of the Alliance of Business Immigration Lawyers (ABIL) and is listed in The Best Lawyers in America and Who's Who Legal's Corporate Immigration. He is a graduate of American University's Washington College of Law.
$i++ ?>
H-1B Cap Season Redux: Looking Back and Moving Forward
07/21/2020 at 4:15 PM (EDT) | 60 minutes
07/21/2020 at 4:15 PM (EDT) | 60 minutes
H-1B Cap Season Redux: Looking Back and Moving Forward