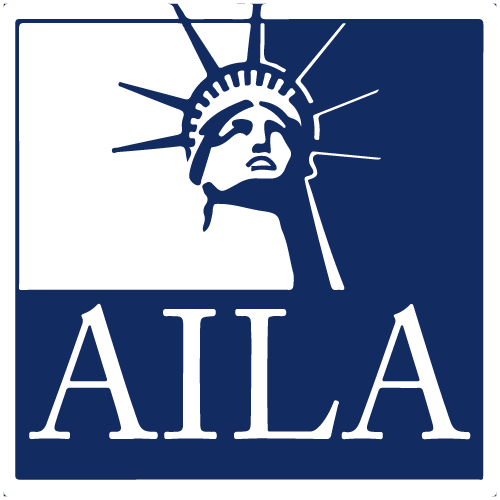 Form I-9 Audits and Enforcement Actions
2.45 (11 votes)
Employer compliance and enforcement issues have grown dramatically under the current administration, with a four- to five-fold increase in audits and site visits alone. Staying informed on the latest information regarding these issues are more important than ever. This panel of experts will review the latest developments in I-9 audits and enforcement actions, discuss best practices for dealing with them, and identify strategies to mitigate fines and penalties.

Anatomy of an I-9 Audit.
Anatomy of an I-9 Raid: How to Protect the Employer.
Conflicts of Interest.
Overview of DOJ's Immigrant and Employee Rights Section (IER) and Its Jurisdiction.
Best Practices for Employers in the I-9 Context: Complying with DOJ's Immigration Discrimination and Document Abuse Issues.
Kimberley Robidoux
Discussion Leader
Kimberley Best Robidoux is a senior attorney/shareholder at Maggio Kattar Nahajzer + Alexander, P.C. in San Diego. She focuses her practice on corporate immigration matters for industries such as high-tech, pharmaceutical/biotech, manufacturing/distribution, and hospitality, as well as developing customized immigration programs for foreign nationals establishing new businesses in the United States. She also counsels clients on worksite compliance issues, including I-9 Employment Eligibility Verification and E-Verify matters. Ms. Robidoux is a member of the Bar of the Supreme Court California, Bar of the Court of Appeals of Maryland, Bar of the Court of Appeals of Washington, D.C., AILA, the Society for Human Resources Management, as well as other organizations. She received her B.S. in Industrial and Labor relations from Cornell University, New York State School of Industrial and Labor Relations and her J.D. from Albany Law School.
$i++ ?>
Kevin Lashus
Speaker
Kevin R. Lashus graduated from Stanford University in 1994, and received his Juris Doctor degree from the University of Texas School of Law in 1998. Mr. Lashus is a partner of the Austin office of FisherBroyles LLP. He is also board certified in Immigration and Nationality Law by the Texas Board of Legal Specialization. Mr. Lashus has represented management in employment verification compliance investigations, administrative employer sanctions cases, in-bound business immigration, USCIS fraud investigations, and other workplace law matters since 2007. Mr. Lashus was an assistant attorney general for the State of Texas. Shortly after September 11, 2001, he moved on to the U.S. Department of Justice, then ultimately, the U.S. Department of Homeland Security. A 2010 peer survey identified him as a Texas Super Lawyer Rising Star in immigration; he was re-designated in 2011 as well. From 2012-20, the same peer survey identified him as a Texas Super Lawyer in immigration.
$i++ ?>
Maria Ramos
Speaker
Maria del Carmen Ramos is a partner in the Tampa, FL office of Shumaker, Loop & Kendrick, LLP. Named Tampa's top immigration lawyer four times, she works with U.S. and multinational clients to provide comprehensive business immigration representation on U.S. visa matters, covering the full spectrum of nonimmigrant and immigrant visa processing for their professional workforce, including new hires, the existing talent pool, and international intracompany transfers. She takes a holistic approach to working with clients to develop an acute understanding of their business, assesses and advises on the options available, identifies potential risks and gains, and provides recommendations on strategy that best align to her clients' key business needs while ensuring compliance with all applicable immigration law and regulations.
$i++ ?>
Eileen Scofield
Speaker
Eileen Scofield has decades of experience concentrating on immigration law and related legal matters for global, U.S. and foreign-based clients. She provides strategic visa related guidance, has worked with and litigated against the U.S. DHS, CIS, ICE, HIS, U.S. DOL, U.S. DOJ Civil Rights Division, etc. on various wage, verification and worksite enforcement issues, fraud matters; managed over 50 workforce-related government agency subpoenas, audits and investigations; advised on federal and state legislation; and been active pro bono activities. She regularly advices on compliance standards, privacy/security, electronic systems, internal audits, external audit response, internal processing, third -party, outsourcing, contracts, M&A/restructure and other corporate issues. Finally, she regularly advises global investors, professional athletes, and individuals on immigration related issues, including data sharing, tax and estate planning, and personal global issues.
$i++ ?>
Form I-9 Audits and Enforcement Actions
07/21/2020 at 4:15 PM (EDT) | 60 minutes
07/21/2020 at 4:15 PM (EDT) | 60 minutes
Form I-9 Audits and Enforcement Actions