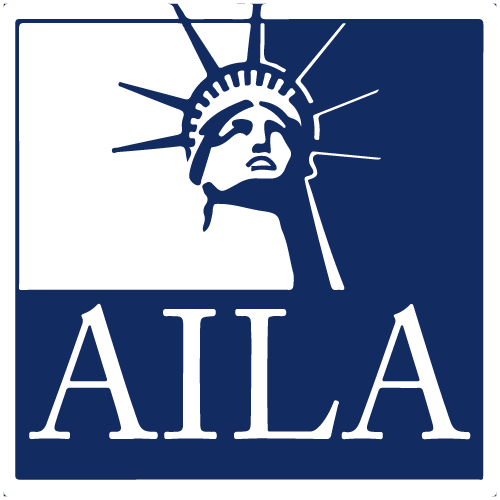 Detention 101
2.82 (17 votes)
Representing detained clients can be one of the more difficult and demanding immigration practice areas. Panelists on this fundamentals session will discuss various issues related to detention practice, including client access, bond hearings, and mandatory detention.

How to Find a Client in Detention.
Difficulty with Access to and Contact with Clients.
What Happens When the Client Is Moved?
Release, Parole, and Bond by ICE.
Bond Requests and Hearings.
John Pratt (Moderator)
Discussion Leader
John Patrick Pratt is a Partner at Kurzban, Kurzban Tetzeli & Pratt, P.A., in Coral Gables, Florida. Mr. Pratt received his Bachelors of Arts degree from Florida State University with honors in 1994. He graduated from Tulane University School of Law, receiving his juris doctor degree in 1997. Mr. Pratt is admitted to the bar of the State of Florida, District of Columbia, State of New York, United States District Court for the Southern District of Florida, United States District Court of the District of Columbia, United States Court of Appeals for the Eleventh Circuit, United States Court of Appeals for the Ninth Circuit, and the United States Supreme Court. He is a member of the American Immigration Lawyers Association (AILA) and the American Bar Association (ABA). Mr. Pratt served in the Board of Governors (BOG) of AILA from 2017-2020. He served in the Board of Directors of AILA, South Florida Chapter, from 2003-2016. Additionally, Mr. Pratt served as President of AILA, South Florida Chapter 2010-2011. Mr. Pratt is AV Rated by Martindale-Hubbell, and is Florida Bar Board Certified in Immigration & Nationality Law 2005-2020, and he served in the Florida Bar's Immigration and Nationality Law Certification Committee 2006-2009. Mr. Pratt concentrates in all areas of immigration and nationality law, including corporate immigration matters, employment-based immigrant and nonimmigrant petitions, family-based immigrant and nonimmigrant petitions, deportation or removal, and federal court litigation, including complex EB-5 related federal court litigation. Mr. Pratt is fluent in Spanish.
$i++ ?>
Aaron Hall
Speaker
Aaron Hall is a partner at Joseph & Hall in Aurora, CO. His practice focuses on removal defense, family-based immigration, and advising on the immigration consequences of criminal convictions. He is an active member of AILA and currently serves on the AILA Amicus and ICE Liaison committees.
$i++ ?>
Homero López
Speaker
Homero López, Jr. is the executive director and managing attorney at Immigration Services and Legal Advocacy (ISLA), a non-profit that focuses on providing pro bono direct representation to detained indigent immigrants in Louisiana under a universal representation model. Homero was previously the managing attorney at Catholic Charities Archdiocese of New Orleans where he oversaw a team of approximate 30 attorneys, accredited representatives, and paralegals focusing primarily on representing unaccompanied children in Louisiana. Prior to that, he served as a staff, and then senior attorney at Catholic Charities-Diocese of Baton Rouge where he participated in the Legal Orientation Program and focused on representation for detained individuals. Homero is a frequent speaker on immigration issues and serves as a mentor for attorneys accepting immigration cases pro bono. Homero received his J.D. in 2010 from Tulane University Law School where he also currently serves as an adjunct professor teaching a course on immigration detention and defense.
$i++ ?>
Benjamin Simpson
Speaker
Benjamin Simpson is a senior associate with Cohen Forman Barone, LLP, with offices in Midtown Manhattan and Patchogue, New York. His practice focuses on removal defense of both detained and non-detained non-citizens in immigration court, as well as affirmative, generally humanitarian and family-based, benefits processing. Mr. Simpson is also a busy criminal defense practitioner who focuses on post-conviction relief and defending non-citizens facing active criminal charges in New York State Courts. As a "crimmigration" specialist, he also advises both immigration attorneys and criminal defense attorneys on the vital intersections between these two areas of law. A Brooklyn denizen for well over a decade, Mr. Simpson earned his JD from Brooklyn Law School in 2011, and has been an active AILA and NY Chapter member since 2013. He has lectured before the criminal defense bar of Suffolk County, NY on the immigration consequences of criminal convictions.
$i++ ?>
07/22/2020 at 2:45 PM (EDT) | 60 minutes
07/22/2020 at 2:45 PM (EDT) | 60 minutes
Detention 101