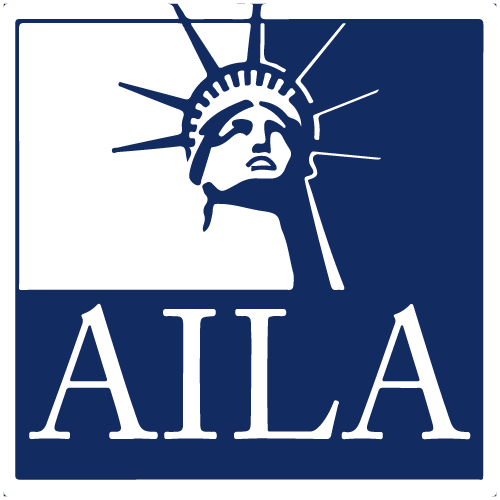 Battling the Invisible Wall: Current Border Practices in North America: Preclearance, Global Entry, E-Safe, and More
3.86 (21 votes)
This intermediate to advanced session is designed for attendees who work with Canadians and Mexicans to meet the business needs of employers. Panelists will provide updates on U.S. Customs and Border Protection's (CBP's) current practices, including an update on the e-SAFE waiver process. In addition, they will address current trends in inadmissibility challenges being faced for those using legacy NAFTA regulations, and provide an update on the USMCA.
Implementation of e-SAFE.
Transition of Subsequent L Applications and the Intermittent Exception.
USCIS Pilot Program Extension.
Trade NAFTA Occupation Interpretations: CBP vs. DOS.
Use of the Southern Border for Canadians.
Update on USMCA Implementation.
Land Border Closures and "Essential" Work.
Alexis Axelrad
AILA Board of Governors/CBP Liaison Committee Chair, New York, NY
Alexis S. Axelrad is a partner in the firm of Barst Mukamal & Kleiner LLP in New York City. She is an Elected Director on AILA's Board of Governors and serves as the Chair of AILA National's CBP Committee. She served in every capacity on the NY AILA Chapter's Executive Committee including Chair and is the Recipient of the 2020 Susan D. Quarles AILA Service Excellence Award. She is a frequent writer for periodicals and speaker on immigration and nationality law and is honored to be a source of information and guidance for her colleagues in and outside of the immigration bar. Ms. Axelrad maintains a busy corporate and family-based immigration practice with a particular emphasis on interaction with the various offices of DHS (CBP, USCIS, ICE, EOIR) and the U.S. Department of State.
$i++ ?>
Ramon Curiel
Speaker
Ramon E. Curiel is a partner at Oliva, Saks, Garcia & Curiel, L.L.P. in San Antonio, and has practiced immigration law for more than 20 years. He received his J.D. from Texas Tech University School of Law and an LL.M. in International Law from St. Mary's University. He has served as the AILA liaison for the San Antonio District Office of USCIS for eight years. He is currently the chair of the AILA Latin American and Caribbean Chapter, and vice chair of the AILA National CBP Liaison Committee, and the local CBP Liaison for San Antonio. He is a past-chair of the International Law Section of the San Antonio Bar Association. He also served as a member of the Unauthorized Practice of Law Committee of the Supreme Court of Texas in San Antonio. He practices exclusively immigration law focused on business related cases with an emphasis on professionals, entrepreneurs, and investors.
$i++ ?>
Helena Tetzeli
Speaker
Helena Tetzeli received her B.A. in International Relations from Florida International University and her J.D. from the University of California, San Francisco. Ms. Tetzeli is a partner with Kurzban Kurzban Tetzeli and Pratt, P.A. She practices in the areas of Immigration and Commercial Law. She has lectured and written articles on immigration law for the Florida Bar, Immigration Briefings, and AILA. She is listed as one of the country's best lawyers in the publication "The Best Lawyers in America" in the field of Immigration Law. She is also on in the "Super Lawyers" list for immigration law. Ms. Tetzeli is "AV" rated by her peers in Martindale Hubbell.
$i++ ?>
Leslie Holman
Speaker
Leslie A. Holman is the founder of Holman Immigration Law, a firm located in Burlington, Vermont and dedicated to the practice of immigration and nationality law. She served as AILA's President from 2014-2015 and Chaired AILA's National Admissions and Border Enforcement Committee and served as Vice-Chair of the National CBP Liaison Committee, and as a member of the National Interagency Committee. She currently serves on AILA's National Business Immigration Response Team and Conference Site Selection Committee and as liaison to the regional ports of entry and local USCIS office for AILA's New England Chapter. Ms. Holman was awarded the Sam Williamson Mentor Award in 2008. She graduated from Hofstra University School of Law where she was a member of its Law Review and a winner of its writing competition.
$i++ ?>
Battling the Invisible Wall: Current Border Practices in North America—Preclearance, Global Entry, E-Safe, and More
07/21/2020 at 11:30 AM (EDT) | 60 minutes
07/21/2020 at 11:30 AM (EDT) | 60 minutes
Battling the Invisible Wall: Current Border Practices in North America: Preclearance, Global Entry, E-Safe, and More