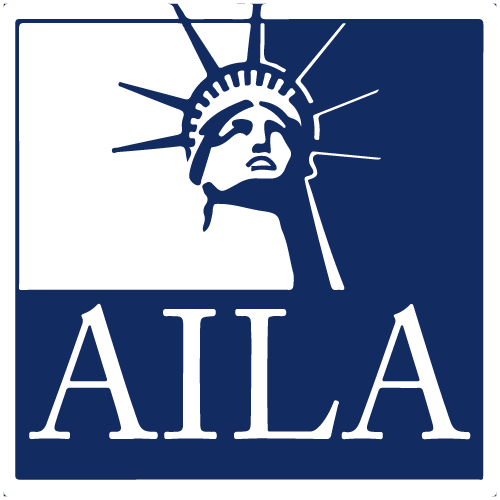 AILA University
Natualization & Citizenship Tutorial Videos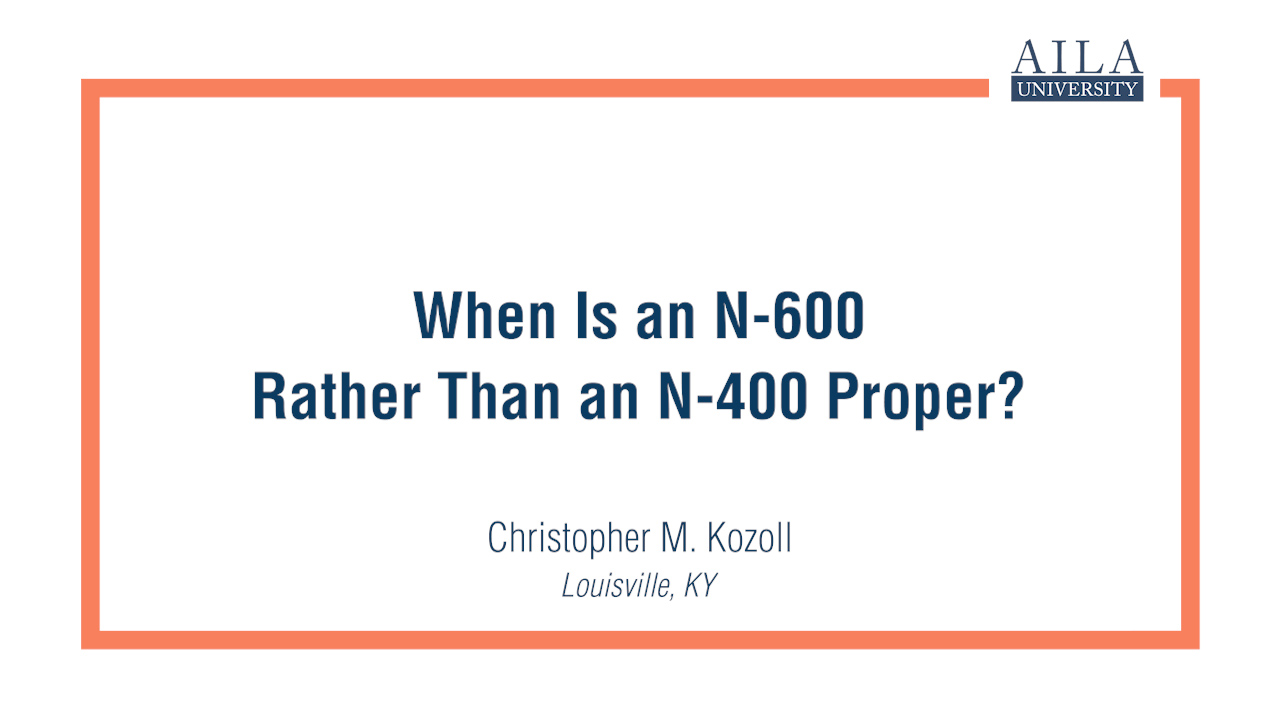 When Is an N-600 Rather Than an N-400 Proper?
Details on when you use the USCIS N-600 Application for Certificate of Citizenship vs. the USCIS N-400 Application for Naturalization.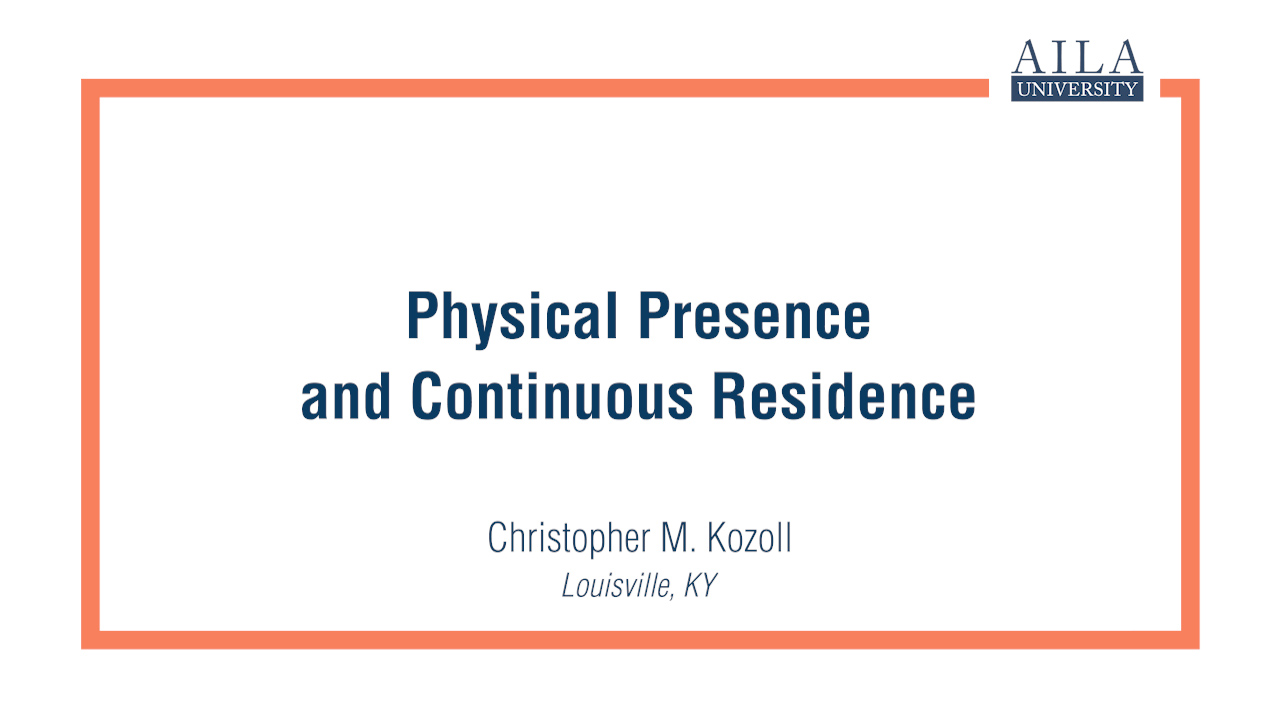 Physical Presence and Continuous Residence
How to assess and calculate physical presence and continuous residence for naturalization, and common issues with this.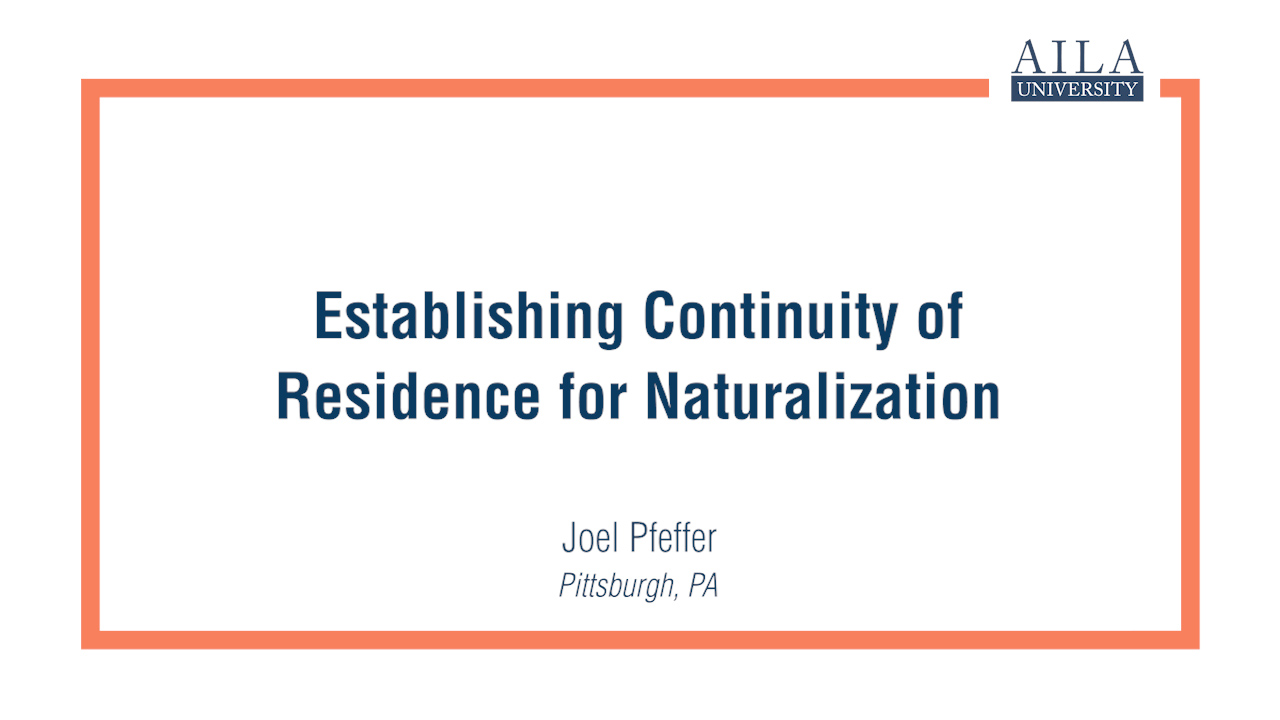 Establishing Continuity of Residence for Naturalization
There is a rebuttable presumption that continuity of residence is disrupted if there is an absence of six (6) months or more. There are factors to use in establishing the continuity of residence and exemptions to consider to establish that the client has continuous residence.
Best Practices for Checks Payable to USCIS
How to submit a check to USCIS and make sure it has been received.
| Access Date | Quiz Result | Score | Actions |
| --- | --- | --- | --- |
The J-1 Alternative: Addressing Trends and Challenges
December 8, 2022
CLE-Eligible Web Seminar
Foreign nationals who are unsuccessful in getting selected in the annual H-1B lottery often see the J-1 visa as a viable option for training, research, or other specialized work in their fields. This seminar will address USCIS and DOS adjudication trends, nonimmigrant intent requirements, and more.
A Note on CLE
You may record your CLE credits for eligible AILA Online Courses on AILA's webCLE portal. Due to their format, CLE credit is not available for AILA Tutorial Videos and Live Video Roundtables. For free CLE options included with your membership, visit AILA's Free OnDemand CLE.