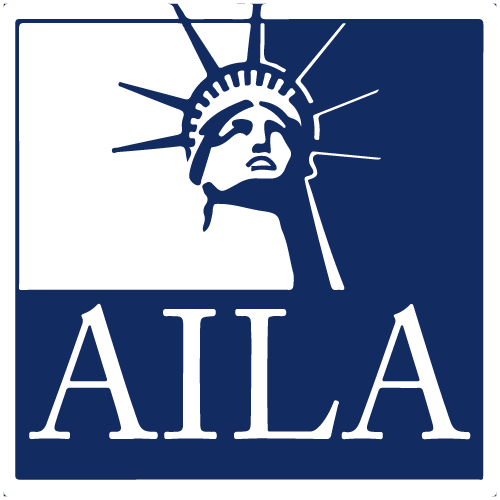 AILA University
Asylum & Protection Tutorial Videos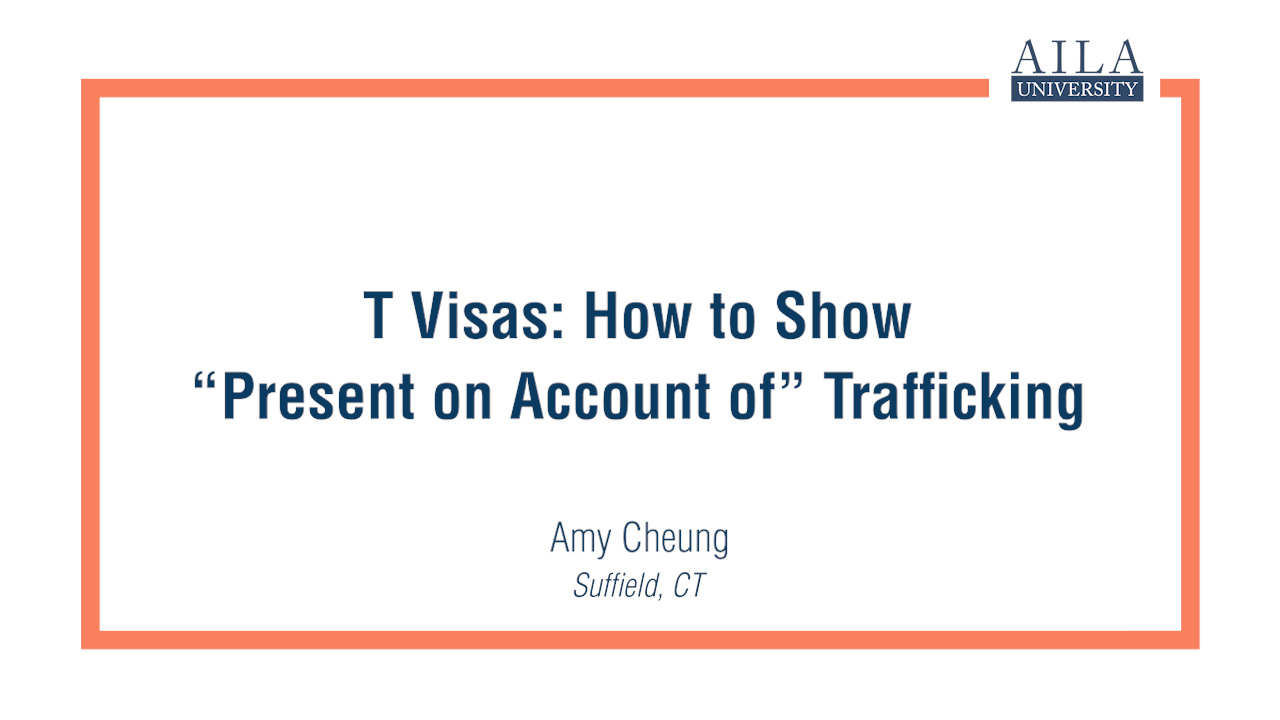 T Visas: How to Show "Present on Account of" Trafficking
Learn tips for demonstrating this requirement, one of the most problematic for T visa petitioners.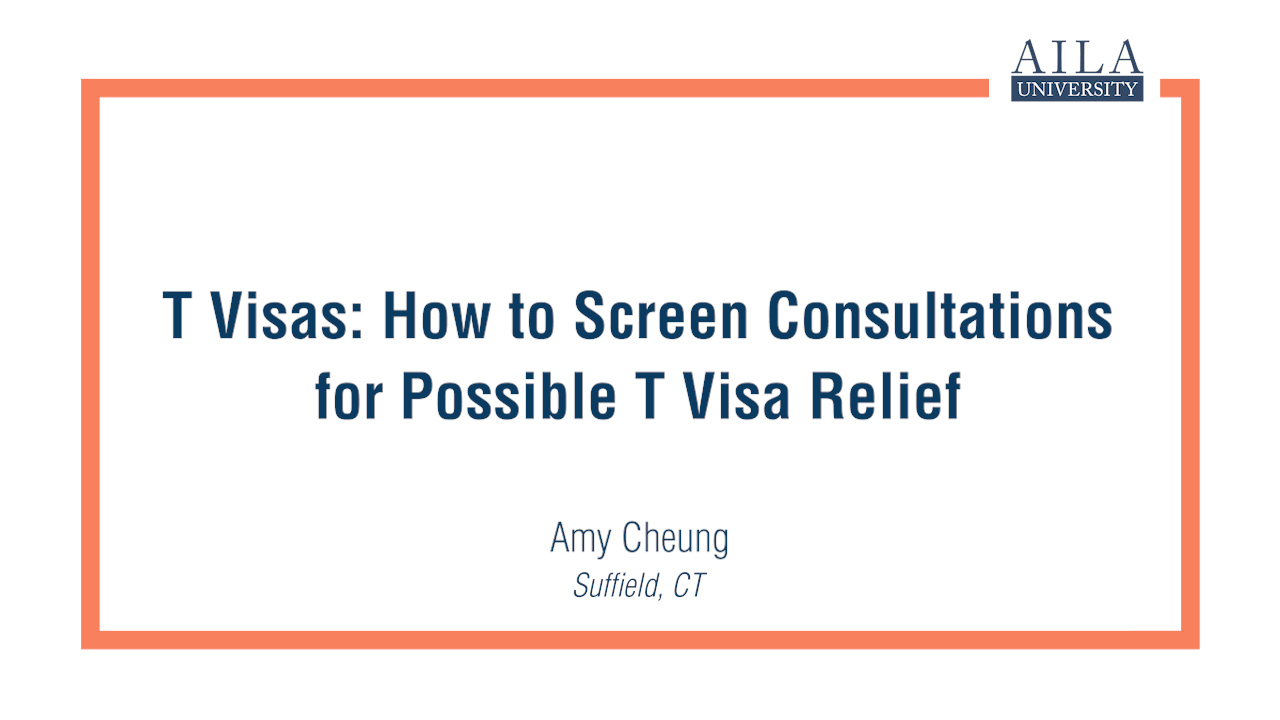 T Visas: How to Screen Consultations for Possible T Visa Relief
Learn how to ask the right questions so you don't overlook possible T visa eligibility.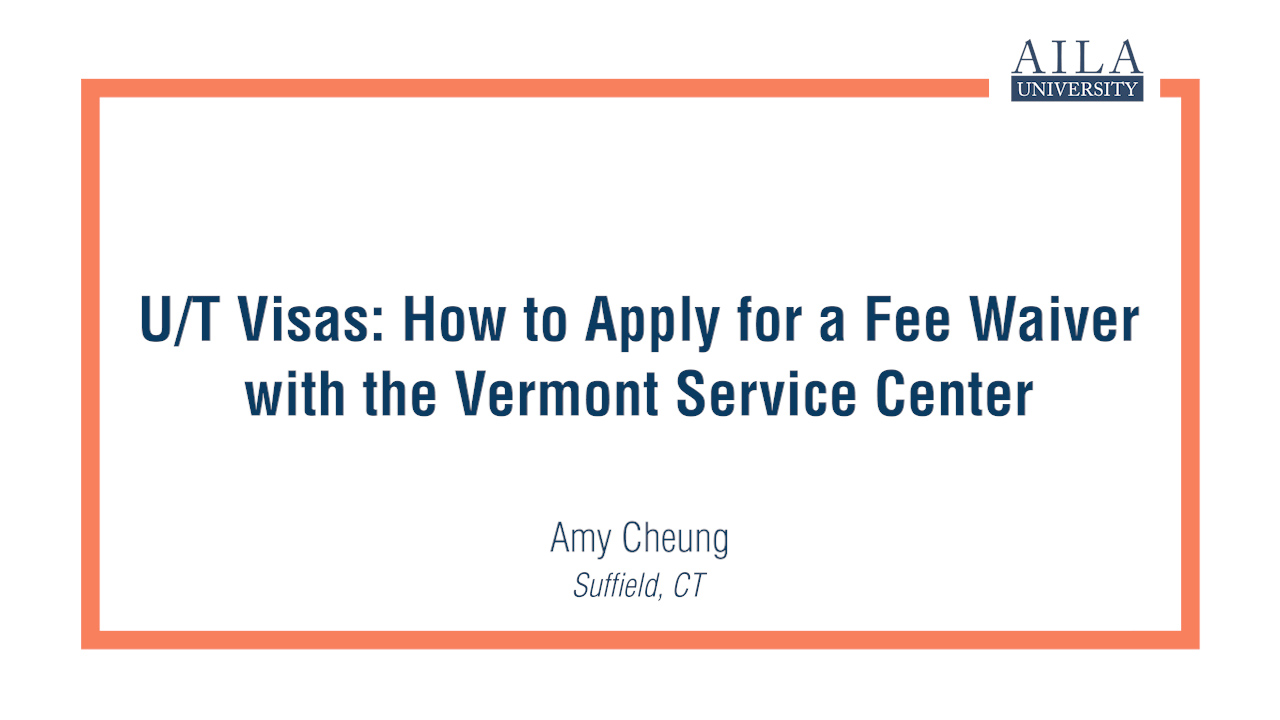 U/T Visas: How to Apply for a Fee Waiver with the Vermont Service Center
Recently, fee waiver requests have been routinely denied by VSC whereas previously they were almost a given. Learn tips to get your fee waiver request approved given VSC's new, more stringent adjudication process.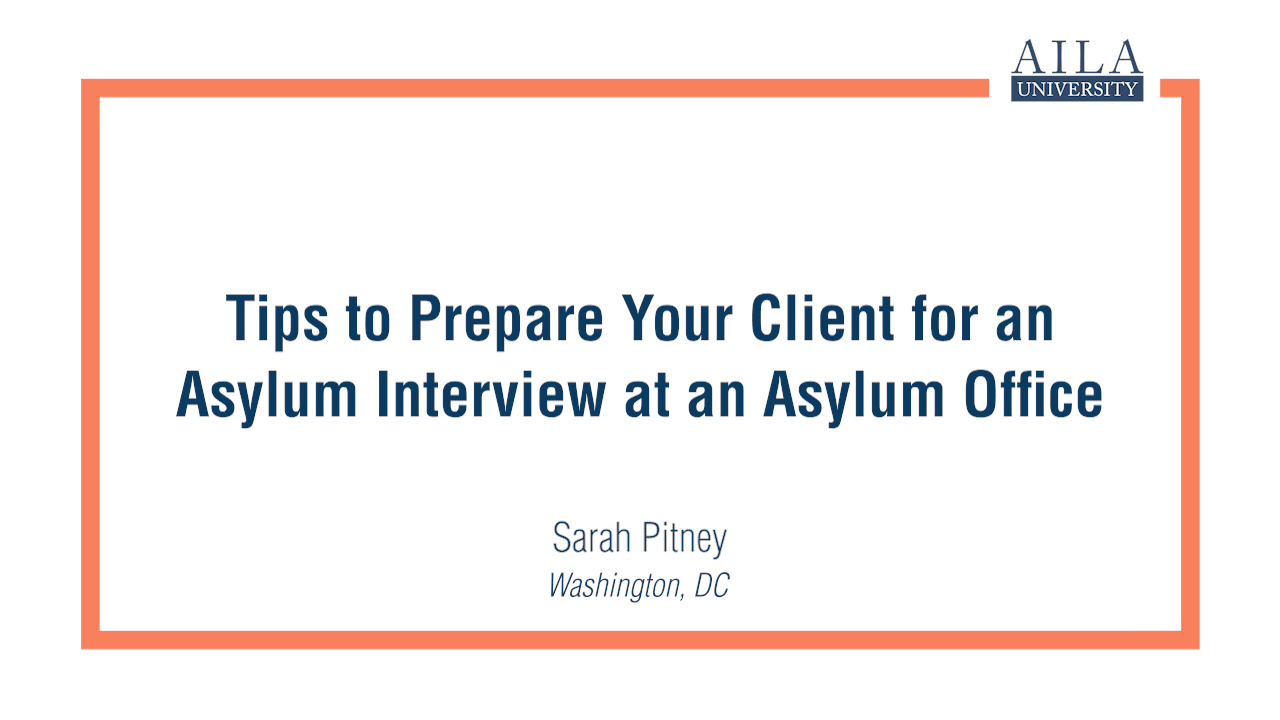 Tips to Prepare Your Client for an Asylum Interview at an Asylum Office
How to organize and prepare your client for the asylum interview.
Dealing with Trauma to Discover Your Client's Story
Asylum seekers have much trauma that prevents them from telling their account of persecution. Here, we will provide tips on how to help your client discover their story and help the attorney tell their client's story.
Best Practices for Checks Payable to USCIS
How to submit a check to USCIS and make sure it has been received.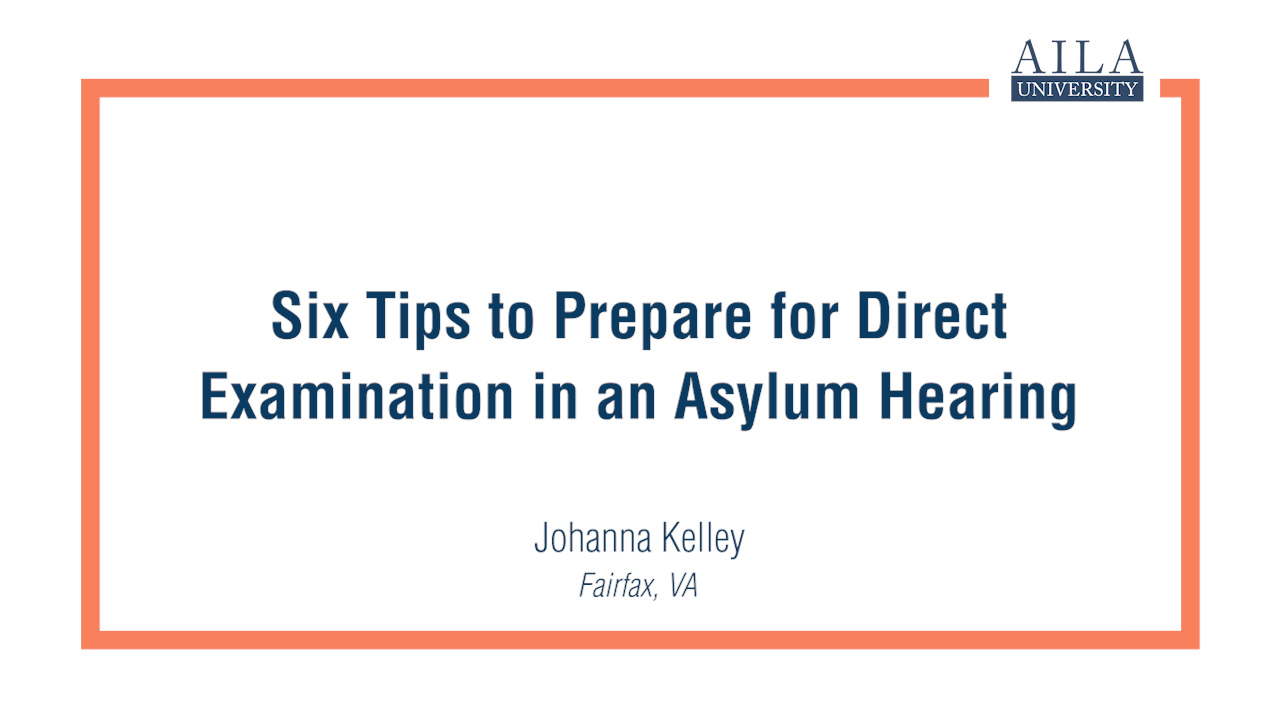 Six Tips to Prepare for Direct Examination in an Asylum Hearing
How to organize and prepare for direct examination in court.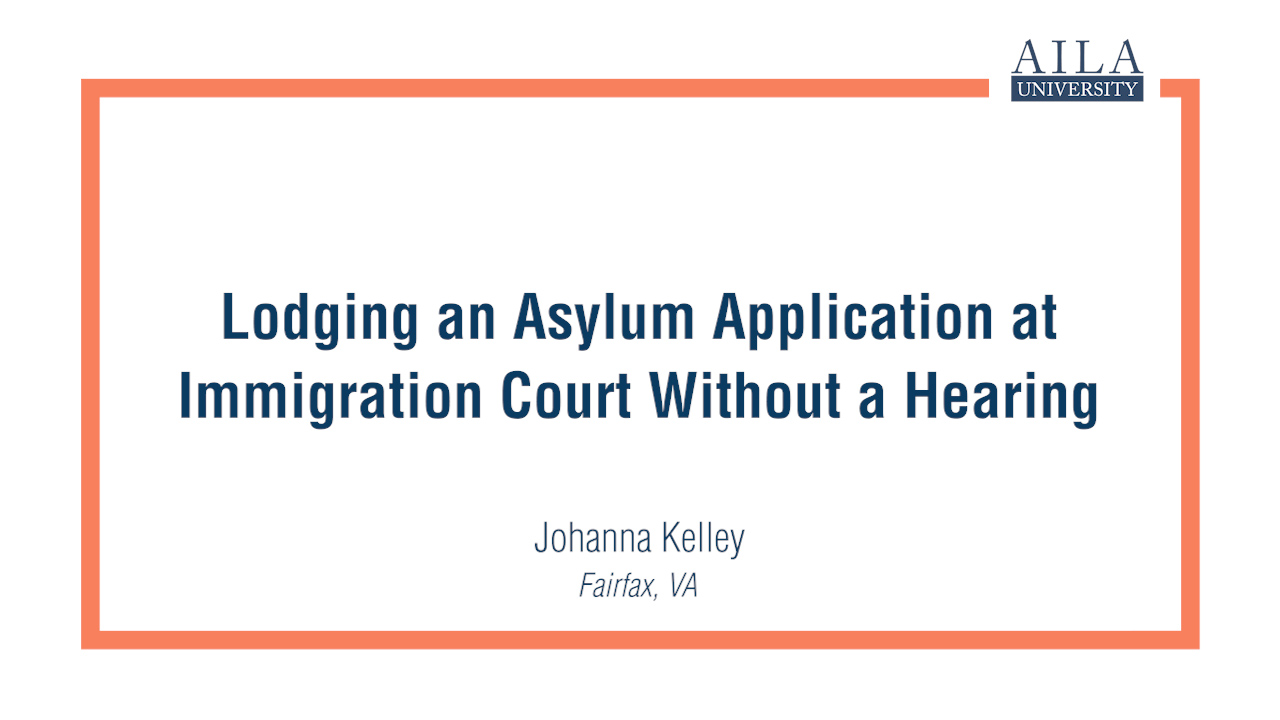 Lodging an Asylum Application at Immigration Court Without a Hearing
Forms that need to go with this filing in a basic case; how to deliver the form to the court; what you will receive back from the court administrator.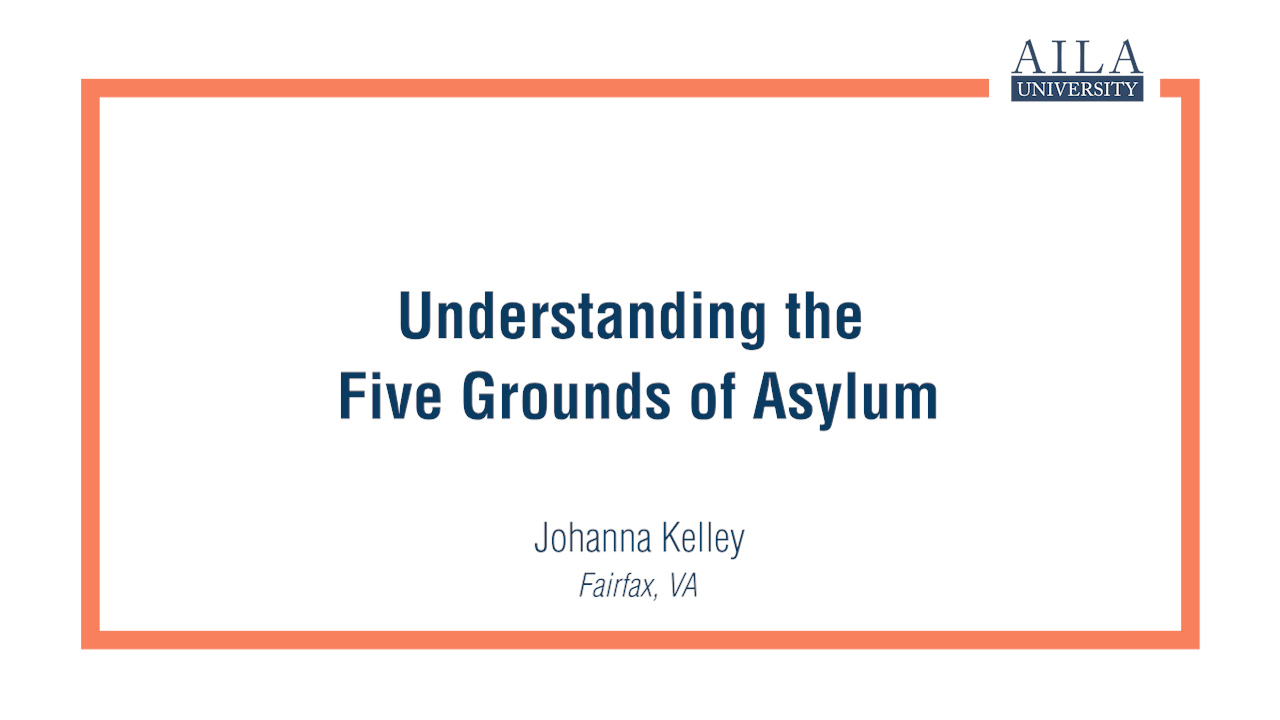 Understanding the Five Grounds of Asylum
A brief look at the five grounds of asylum: race, religion, nationality, political opinion, membership in a particular social group.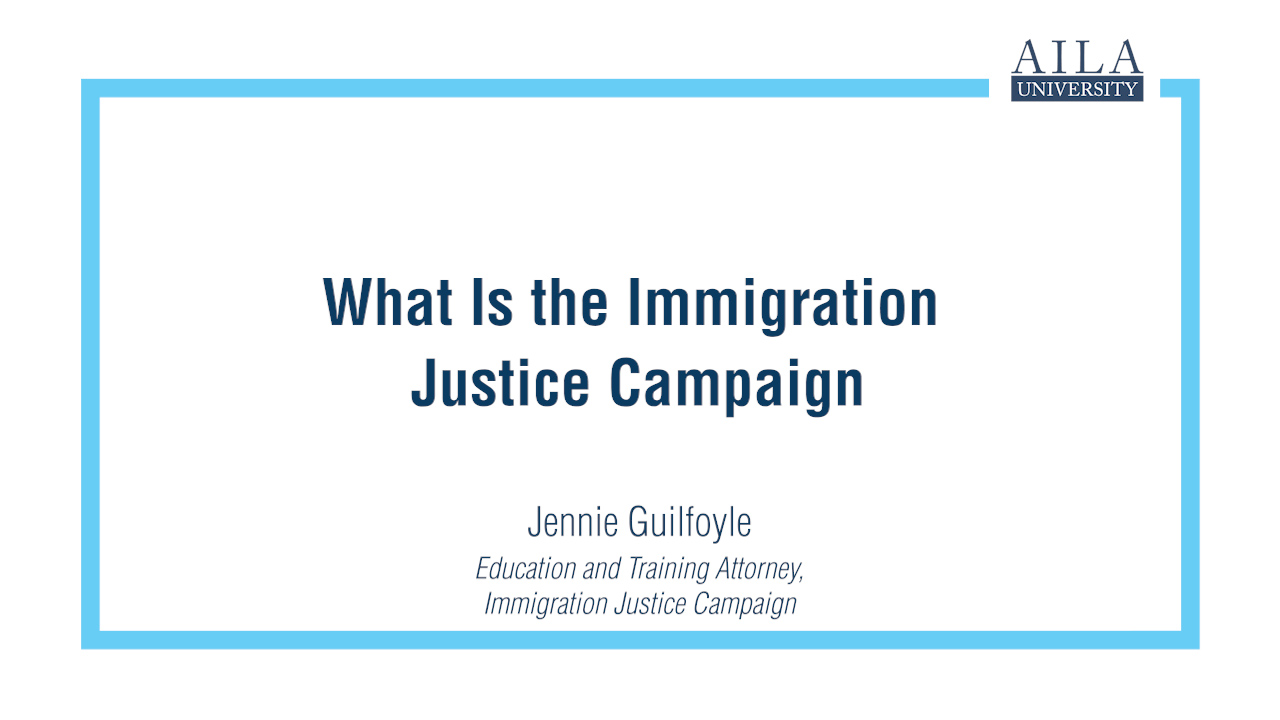 What Is the Immigration Justice Campaign?
A quick overview of the Immigration Justice Campaign.