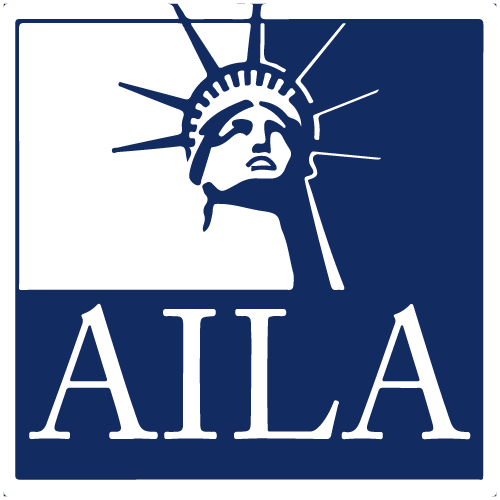 AILA University
Testimonials for AILA University
AILA PERM Online Course
I absolutely loved this course. It is the best online immigration course that I have taken. The PERM process is very intricate, with not much room for error, but the information was well put together and very understandable. I HIGHLY RECOMMEND THIS COURSE!
– Martina, AILA PERM Online Course
This course has answered most of the questions and uncertainties I had about a couple of PERM cases I'm currently working on, and it has made me feel more confident in actively seeking more PERM cases in the future. This was great: really informative and very comprehensive. Thank you!
– Raluca, AILA PERM Online Course
I think the most helpful thing is that the course combined visual learning, reading, writing, and tests. Combining all these together really helped grasp understanding.
– Chris, AILA PERM Online Course
The course does a very good job of addressing complicated PERM issues, including experience requirements and drafting the PERM to avoid audits.
– Marty, AILA PERM Online Course
AILA Fundamentals of Immigration Law Online Course
This course was perfect!! Thank you! The videos were helpful and the speakers were great! It helped to have multiple quizzes. Loved it. Thank you so much for creating this.
– Amie, AILA Fundamentals of Immigration Law Online Course
The downloadable resources and material on the different types of immigration are the most helpful because they give a comprehensive overview of the different fields within immigration law. Overall, a very helpful course.
–Marilyn, AILA Fundamentals of Immigration Law Online Course
This course presents the fundamentals in an engaging way. Overall, it helped my understanding of immigration law practice.
–Victor, AILA Fundamentals of Immigration Law Online Course
The lectures, charts and downloadable resources provided were helpful. I have already utilized some of the charts in my daily practice. I thought the course was comprehensive and worth the money paid for it.
–Amanda, AILA Fundamentals of Immigration Law Online Course
AILA Paralegals Online Course
The variety in the available learning tools (i.e., videos, quizzes, discussion boards, and final tests) was incredibly helpful and catered to a wide range of learning styles. Great course!
– Giovanna, AILA Paralegals Online Course
The wealth of readings and resources provided for reference were quite helpful. This was a great, flexible course that really helped me understand my role as a paralegal.
–Kali, AILA Paralegals Online Course
I really enjoyed this course as it allowed me to learn a little bit of everything in the broad immigration legal practice. The most helpful thing about this course was the quizzes. They helped me put in practice my understanding of the content of the module.
–Rosa, AILA Paralegals Online Course
The most helpful part about this course were the quizzes because they helped me put in practice my understanding of the module's content.
–Rosa, AILA Paralegals Online Course
This course covers every topic and aspect of immigration law, so I now have a more well-rounded knowledge of the different systems and processes. It was very well put together, and I enjoyed it.
– Marlene, AILA Paralegals Online Course

I believe this course to be an excellent foundation for an immigration law paralegal.
– Aoife, AILA Paralegals Online Course
This course was very informative and comprehensive, and provided a lot of information on a wide range of topics in immigration law.
– Agustin, AILA Paralegals Online Course
AILA Live Video Roundtables
This was excellent and so useful! Thank you, AILA, for organizing these roundtables. This is the best benefit I have received in my 27 years of membership!
- Indu, Live Video Roundtable, "Hot Topics from the USCIS HQ Committee: What Happens Now with Public Charge?"
I think this is wonderful and I would love to see more of them. It's a fantastic format to discuss these "hot topics" between conferences and more formal webinars.
- Daniel, Live Video Roundtable, "Public Charge Updates: Preparing for Public Charge Implementation"
Everything we need to know in an efficient, compact presentation. Great tips were offered. That it was a discussion on Zoom helped overcome the isolation following a week of social distancing.
-Saja, Live Video Roundtable, "Pandemic-Proof Your Immigration Practice: COVID-19 & What You Need to Know"
Keeps me updated. I feel better knowing I'm not alone with all these questions and that I'm doing the right thing by just continuing to balance the risks and benefits to all clients.
- Joanna, Live Video Roundtable, "The Fate of DACA: Where Do We Go From Here?"
This AILA roundtable felt like a conversation about recent developments with colleagues over coffee. As a solo practitioner, I don't often get the chance to [do] that. It was super helpful to make sure I had thought through all the angles of the new Supreme Court decision on DACA, and it was a fun break from reading articles alone in my office. :-)
- Katie, Live Video Roundtable, "The Fate of DACA: Where Do We Go From Here?"
This was SO helpful and timely. It's very hard to be an immigration attorney, now more than ever, so I appreciate the great speakers that AILA brought together to address attorney burnout and well-being.
-Leah, Live Video Roundtable, Trauma, Resilience, and Burnout"
| Access Date | Quiz Result | Score | Actions |
| --- | --- | --- | --- |
2020 AILA Virtual Asylum Conference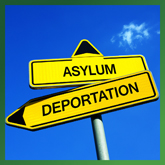 Panelists will offer expert guidance and provide essential tools for practitioners to use as they continue to navigate the ruins of the U.S. asylum system.
Maintenance of Status: What You Need to Know in the Current Climate
October 15, 2020
Web Seminar
Our panel of experts will discuss how to advise clients about maintaining legal status during these uncertain times, especially for those impacted by layoffs. They also will offer tips and strategies for providing effective counsel to nonimmigrant (NIV) and intending immigrant clients that fall out of status.

A Note on CLE
You may record your CLE credits for eligible AILA Online Courses on AILA's webCLE portal. Due to their format, CLE credit is not available for AILA Tutorial Videos and Live Video Roundtables. For free CLE options included with your membership, visit AILA's Free OnDemand CLE.