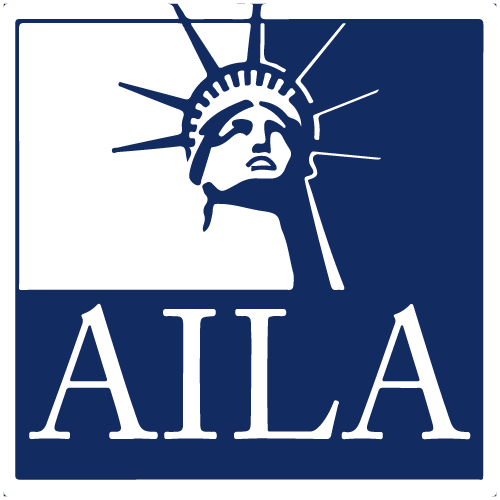 AILA University

FREE FOR AILA MEMBERS; NO CLE: Our regularly scheduled live video roundtables allow you to interactively connect with colleagues around the world for exceptional peer-to-peer learning. The roundtables use Zoom, a free videoconferencing technology, which allows you to join in discussions via webcam or phone. In general, these 60-minute AILA live video roundtables are facilitated by two discussion leaders who have a deep knowledge of the topic. These sessions are designed to encourage interaction between members and provide a place to share, learn, and grow, together through a robust discussion.
Live Roundtables Schedule
AILALink Training
Wednesday, August 24, 2022 at 2:00 PM Eastern
Learn how AILALink is the perfect tool for electronic access to the research resources you need, including Kurzban's, AILA's Immigration Law Practice and Procedure Manual, other AILA books, and much more. Join our next training on August 24 or sign up for AILALink office hours.
---
More Live Video Roundtables Coming Soon!
Please check back to this page often as our schedule is continuously being updated. Roundtables are typically hosted on Wednesdays and Fridays at 1:00 Eastern.
| Access Date | Quiz Result | Score | Actions |
| --- | --- | --- | --- |
Post-Conviction Relief: "If I Could Turn Back Time!"
September 8, 2022
Web Seminar
Immigration attorneys may sometimes feel like post-conviction relief is outside their wheelhouse. However, post-conviction relief is a crucial tool for clients with less-than-perfect pasts. Even if attorneys do not practice criminal law, staying abreast of the latest developments with respect to vacaturs and sentence modifications is required to comprehensively advise clients regarding their immigration options. During this intermediate-to-advanced seminar, our panel of experts will discuss various types of post-conviction relief vehicles, trends in DHS challenges to vacaturs and sentence modifications, and other important strategy considerations when counseling clients on post-conviction relief.
A Note on CLE
You may record your CLE credits for eligible AILA Online Courses on AILA's webCLE portal. Due to their format, CLE credit is not available for AILA Tutorial Videos and Live Video Roundtables. For free CLE options included with your membership, visit AILA's Free OnDemand CLE.