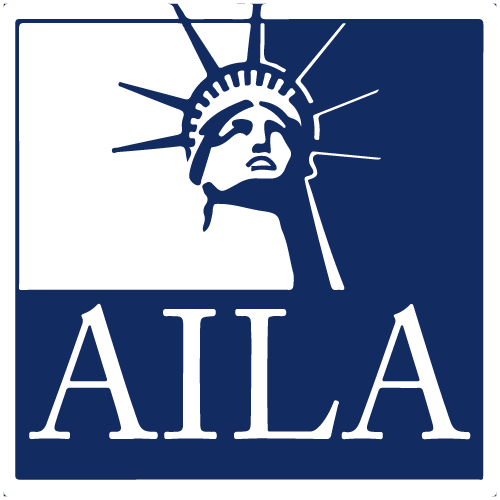 AILA University
FREE FOR AILA MEMBERS; NO CLE: Our regularly scheduled live video roundtables allow you to interactively connect with colleagues around the world for exceptional peer-to-peer learning. The roundtables use Zoom, a free videoconferencing technology, which allows you to join in discussions via webcam or phone. In general, these 60-minute AILA live video roundtables are facilitated by two discussion leaders who have a deep knowledge of the topic. These sessions are designed to encourage interaction between members and provide a place to share, learn and grow, together through a robust discussion.
January 29
Expecting the Unexpected: Handling Surprises in Immigration Court
1:00 pm Eastern, Wednesday
Nikki Ramirez-Smith, Nampa, ID
Talia Burnett, Nampa, ID
Hosted by the Immigration Justice Campaign, this roundtable is part of a series of monthly video discussions on litigation skills for immigration attorneys. This is a great opportunity to hear first-hand advice from seasoned practitioners, and to ask your questions.
February 5
Resolving to Litigate Egregious Denials and Delays in 2020
1:00 pm Eastern, Wednesday
Eleanor Pelta, AILA Past President, Washington, DC
Scott D. Pollock, Chicago, IL
Jesse Matthew Bless, AILA Director of Federal Litigation, Washington, DC
Intro to AILA's Litigation Task Force and AILA's New Litigation Department
Current ALTF high-impact litigation and initiatives
Practice Tips and Trends in Immigration Litigation to Seek Relief in Employment-Based Matters
February 12
Blogging to Inform: Connecting with Reporters and the Public
1:00 pm Eastern, Wednesday
Sandra Feist, Minneapolis, MN
Belle Woods, AILA Associate Director of Communications and Outreach
How to Use Blogs to Inform the Public and Fellow AILA Members
Tips to Reach Reporters and Establish Yourself as an Expert or Thought Leader
February 12
Valuing and Understanding the Impact of Diversity and Inclusion
2:00 pm Eastern, Wednesday
Victor Nieblas, City of Industry, CA
Olivia Lee, San Francisco, CA
How a Diverse Work Environment Benefits Clients and Staff
Tips for Creating an Inclusive Work Environment
Designing Your Hiring Process to Encourage Diverse Applicants
More Live Video Roundtables Coming Soon!
Please check back here for our February-May 2020 schedule, which will be posted soon.
Roundtables are typically hosted on Wednesdays at 1:00 Eastern.
Recording
Ask AILA's DOL Committee: Top 10 PERM Tips
Wednesday, November 20
Sarah Peterson, Minneapolis, MN
Vincent Lau, Boston, MA
Bob White, Chicago, IL
Top 10 PERM Tips for Members New to the Permanent Labor Certification Process
Q&A Opportunity for Participants to Gain Insight from AILA's DOL Committee
Recordings
Fearless Lawyering Roundtable Recordings
You may access all of the recordings for the live video roundtables in the Immigration Justice Campaign's Fearless Lawyering series via the button below.