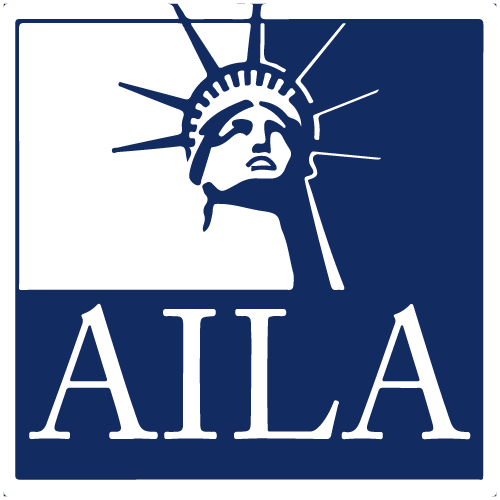 AILA University
FREE FOR AILA MEMBERS; NO CLE: Our regularly scheduled live video roundtables allow you to interactively connect with colleagues around the world for exceptional peer-to-peer learning. The roundtables use Zoom, a free videoconferencing technology, which allows you to join in discussions via webcam or phone. In general, these 60-minute AILA live video roundtables are facilitated by two discussion leaders who have a deep knowledge of the topic. These sessions are designed to encourage interaction between members and provide a place to share, learn and grow, together through a robust discussion.
December 11
Ask BIRT: AILA's Business Immigration Response Team Addresses Members' Most Pressing Questions
1:00pm Eastern, Wednesday
BIRT Committee Members
December 11
Marketing and Managing Your Reputation Online
2:00pm Eastern, Wednesday
Charity Anastasio, AILA Associate Practice Management Advisor
Allen Orr, AILA 1st Vice President, Washington DC
How to Ethically Ask for Reviews
Where to Market and Advertise Your Practice
Ethics Rules Around Advertising
Marketing Your Firm to the Right Client
December 18
How to Become an AILA Author
1:00pm Eastern, Wednesday
Taymoor Pilehvar, Ft. Lauderdale, FL
Maris Liss, Farmington Hills, MI
Rekha Sharma-Crawford, Kansas City, MO
The Professional Benefits of Getting Published
How Sharing Your Expertise Is Valuable to Fellow AILA Members
How to Propose Your Own Book or Articles Ideas to AILA
December 18
Sippin' Tea with NMD
4:00 p.m. Eastern, Wednesday
New Members Division Committee Members
More Live Video Roundtables Coming Soon!
Please check back here for our January-March 2020 schedule, which will be posted soon.
Roundtables are typically hosted on Wednesdays at 1:00 Eastern.
Recording Coming Soon!
Ask AILA's DOL Committee: Top 10 PERM Tips
Wednesday, November 20
Sarah Peterson, Minneapolis, MN
Vincent Lau, Boston, MA
Bob White, Chicago, IL
Top 10 PERM Tips for Members New to the Permanent Labor Certification Process
Q&A Opportunity for Participants to Gain Insight from AILA's DOL Committee