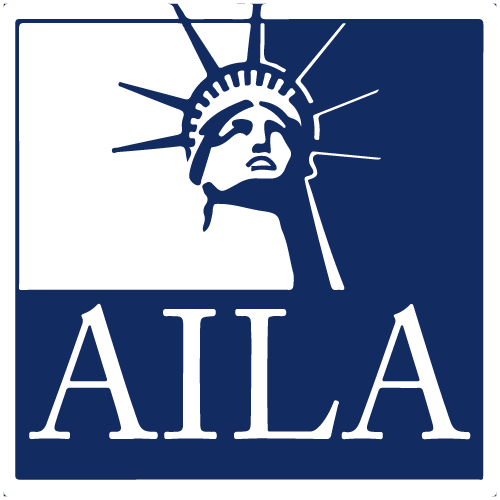 AILA University

FREE FOR AILA MEMBERS; NO CLE: Our regularly scheduled live video roundtables allow you to interactively connect with colleagues around the world for exceptional peer-to-peer learning. The roundtables use Zoom, a free videoconferencing technology, which allows you to join in discussions via webcam or phone. In general, these 60-minute AILA live video roundtables are facilitated by two discussion leaders who have a deep knowledge of the topic. These sessions are designed to encourage interaction between members and provide a place to share, learn and grow, together through a robust discussion.
Live Roundtables Schedule
Conversations with the EB-5 Committee

Discussion Leaders: Bernard Wolfsdorf, Santa Monica, CA, Jennifer Hermansky, Philadelphia, PA, Jeff Campion, Weston, FL

September 9, 2020
1:00 pm Eastern
An Insider Look at FastVisa Immigration Software
Discussion Leaders:Charity Anastasio, AILA, Washington, DC, Moderator, Paul Kaung, FastVisa, Dallas TX , Justin Estep, Catholic Charities of Central Texas, Austin TX

September 9, 2020
3:00 pm Eastern
Practical Tech Tips for Immigration Practitioners

Discussion Leaders: Nadine Heitz, Heitz Immigration Law, Lake Worth Beach, FL Ron Matten, mattenlaw, Los Angeles, CA Roman Zelichenko, LarborLess, New York, NY Charity Anastasio, Moderator, Washington DC

September 18, 2020
1:00 pm Eastern
AILA's Memebership Benefits, Created for Your Success

Discussion Leaders: AILA Member Services Team

September 23, 2020
1:00 pm Eastern
Affordable Federal Litigation Strategies, Part I

Discussion Leaders: Scott Pollack, Chicago, IL, John Gihon, South Florida, Brian Green, Colorado, Mike Jerecki, Chicago, IL

September 23, 2020
2:00 pm Eastern
An Insider Look at Cerenade Immigration Software

Discussion Leaders: Charity Anastasio, AILA, Washington, DC, Moderator, Cerenade staff TBD, Cerenade user TBD

October 7, 2020
3:00 pm Eastern
More Live Video Roundtables Coming Soon!
Please check back to this page often as our schedule is continuously being updated.
Roundtables are typically hosted on Wednesdays at 1:00 Eastern.
| Access Date | Quiz Result | Score | Actions |
| --- | --- | --- | --- |
2020 AILA Virtual Asylum Conference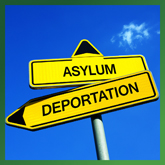 Panelists will offer expert guidance and provide essential tools for practitioners to use as they continue to navigate the ruins of the U.S. asylum system.
Maintenance of Status: What You Need to Know in the Current Climate
October 15, 2020
Web Seminar
Our panel of experts will discuss how to advise clients about maintaining legal status during these uncertain times, especially for those impacted by layoffs. They also will offer tips and strategies for providing effective counsel to nonimmigrant (NIV) and intending immigrant clients that fall out of status.

A Note on CLE
You may record your CLE credits for eligible AILA Online Courses on AILA's webCLE portal. Due to their format, CLE credit is not available for AILA Tutorial Videos and Live Video Roundtables. For free CLE options included with your membership, visit AILA's Free OnDemand CLE.