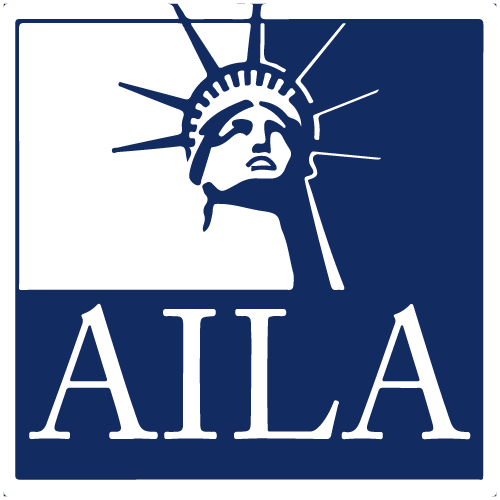 AILA University

AILA's Professional Advancement Programs will provide participants with comprehensive, in-depth options for enhancing skills in specific areas of immigration law and gaining recognition within the AILA community.
Coming Soon!
In the past, AILA has received requests from members looking to advance their skills with a specific practice focus in mind, asking us to help them identify the best training products to take and the best order in which to take them. The Professional Advancement Programs are designed to fill this need.

Our expert AILA immigration faculty members will carefully craft new and existing AILA products and services into learning paths designed to advance members' knowledge regarding specific focus areas, using tailored programs to provide a detailed curriculum for the selected path.
In addition to allowing you to advance your skills with confidence, the Professional Advancement Programs will help members to gain recognition within the AILA community for their dedication to their focus areas.
| Access Date | Quiz Result | Score | Actions |
| --- | --- | --- | --- |
Post-Conviction Relief: "If I Could Turn Back Time!"
September 8, 2022
Web Seminar
Immigration attorneys may sometimes feel like post-conviction relief is outside their wheelhouse. However, post-conviction relief is a crucial tool for clients with less-than-perfect pasts. Even if attorneys do not practice criminal law, staying abreast of the latest developments with respect to vacaturs and sentence modifications is required to comprehensively advise clients regarding their immigration options. During this intermediate-to-advanced seminar, our panel of experts will discuss various types of post-conviction relief vehicles, trends in DHS challenges to vacaturs and sentence modifications, and other important strategy considerations when counseling clients on post-conviction relief.
A Note on CLE
You may record your CLE credits for eligible AILA Online Courses on AILA's webCLE portal. Due to their format, CLE credit is not available for AILA Tutorial Videos and Live Video Roundtables. For free CLE options included with your membership, visit AILA's Free OnDemand CLE.