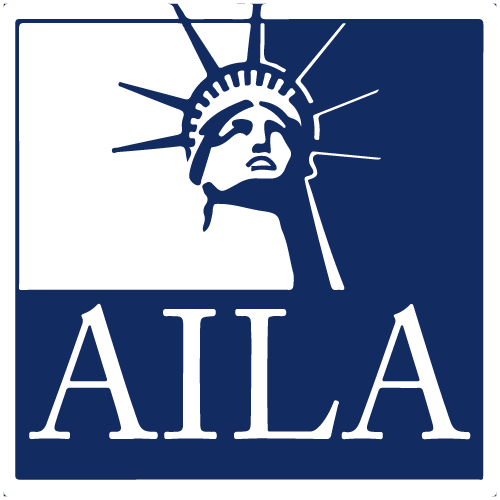 AILA University
AILA's self-paced online courses provide between 10 to 20 hours of interactive, personalized content, with a mix of instructional videos, quizzes, readings, discussion forums, exercises for hands-on practice, sample and reference documents, and tests. Increase your skills with specialized content also provided through partnerships.
A strong foundation for immigration attorneys!


AILA's Fundamentals of Immigration Law explains the ins and outs of immigration law and gives entry level practitioners the confidence to handle routine matters with ease. provide the information you need, such as acronyms, client management, and guidance on asylum, business immigration, citizenship and naturalization, family-based immigration, and removal issues, to name a few. Participants receive a certificate of completion at the end of the course and will be eligible to earn up to 20.5 CLE credits. If you or an attorney in your firm is new to this area of law, AILA's self-paced, interactive Fundamentals Course provides the perfect foundation for a long and successful immigration law career.

"This course was perfect!! Thank you! The videos were helpful and the speakers were great! It helped to have multiple quizzes. Loved it. Thank you so much for creating this." – Amie
A comprehensive intermediate resource for the PERM Labor Certification!
This self-paced CLE online course provides an intermediate-level resource for PERM practitioners to help them navigate common (and less-common) issues that can arise in PERM practice.
The 7 course modules take participants through the PERM journey: determining whether PERM is the best option for the client; crafting the job description and requirements; submitting the prevailing wage request and documenting the beneficiary's qualifications; and recruitment, filing, audits, and post-decision issues (whether it be filing an appeal of a denial or moving forward to the immigrant petition based on an approval).
In each module, participants learn from instructive videos, articles and practice advisories, sample forms and letters, and quick reference resources such as charts, checklists, or templates. The course provides hands-on engagement via interactive elements such as discussion questions, practice exercises, quizzes, and tests at the end of each module. At the conclusion of the course participants will receive a certificate of completion and are eligible for up to 15 CLE hours in 60-minute jurisdictions. Register for the course here.
The AILA Paralegals Online Course is the perfect resource for training your law office staff!

Paralegals enrolled in the course gain access to a wealth of information about immigration law, curated resources, advice from expert attorneys and experienced paralegals, and networking and discussion opportunities with fellow paralegals. All the content in the course was designed by our committee of subject matter experts and informed by focus groups of immigration paralegals, in order to truly meet the needs of immigration law office staff in today's difficult climate.
Only paralegals verified as working under the supervision of AILA member attorneys will be able to register for the course. If you have already purchased the course, you can find it in your Dashboard.
Do you speak Spanish but have trouble speaking about legal issues in Spanish? Sign up for the NEW online Spanish for Lawyers course at the American University Washington College of Law! AILA is working in partnership with the American University Washington College of Law to offer a 25% discount on registration for this course to AILA members, AILA law student members, and AILA international associates. The course introduces students to legal Spanish concepts and cross-cultural communication in the context of U.S. criminal law and U.S. immigration law.
AILA members, law student members, and international associates can click here for more information and to access the discount.
COMING IN SPRING 2020
AILA Removal Defense Online Course