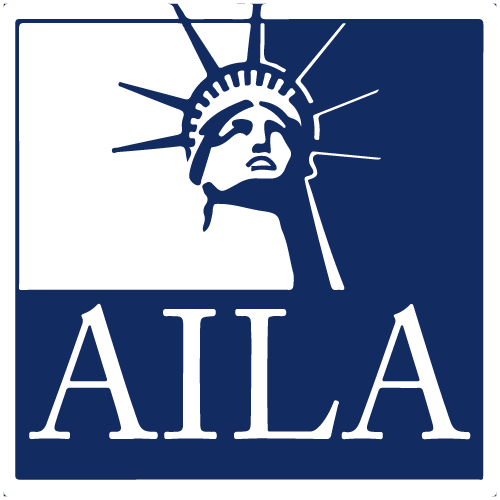 AILA Publications and Online Resources
AILA's intensive, peer-reviewed publishing program includes single-authored publications and compilations covering key immigration law topics. Publications are available in both print and digital formats.
AILALink is a subscription-based online immigration law library that allows you to access the research resources you need, including Kurzban's and other AILA publications, no matter where you're working.
AILA's website, AILA.org, is your #1 member benefit. AILA members have access to the over 40,000 immigration-related documents in the InfoNet Research Library and the ability to search those documents by keyword, topic, and type.
AILALink

AILALink is an online immigration law library complete with resources essential for practicing immigration law. Subscribers can rely on AILALink for up-to-date information, including legislative and regulatory updates.
AILALink has 3-, 6-, and 12-month subscription options to offer you the flexibility you need throughout the year.
| | | |
| --- | --- | --- |
| Subscription Length | AILA Member | Non-Member |
| 3 months | $250 | $425 |
| 6 months | $400 | $600 |
| 12 months | $725 | $1,045 |
*more pricing options for AILALink available here
Purchase AILALink Subscription
New Releases
Visit agora.aila.org for details on AILA's latest releases!
Immigration Options for Artists, Entertainers, and Athletes, 3rd Edition
Essentials of Immigration Law, 5th Edition
Public Charge and Affidavits of Support, 2nd Edition
INA/CFR Combo, 2020 Edition
AILA's Immigration Toolbox for Paralegals
2020 Annual Conference Attendee Special
Resources
Fastcase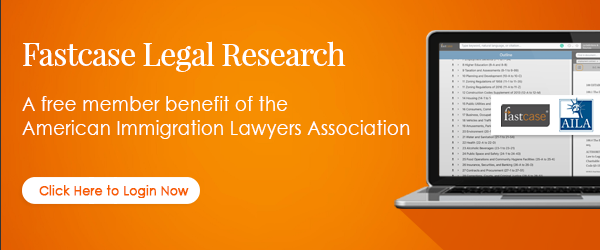 Fastcase is the leading next-generation legal research service that puts a comprehensive national law library and powerful searching, sorting, and data visualization tools at your fingertips. Fastcase provides lawyers, law firms, and bar associations the tools to make legal research easier and more intuitive. We help forward-thinking lawyers navigate the law faster and smarter, to democratize legal services.
Fastcase Break
Date: Monday, July 20
Time: 3:45 pm - 4:15 pm (ET)
Date: Tuesday, July 21
Time: 3:45 pm - 4:15 pm (ET)
Join Fastcase on Monday or Tuesday afternoon in between conference sessions for a brief tour of Fastcase, one of your AILA member benefits, as well as Fastcase Premium, the upgraded version of Fastcase for AILALink subscribers. See what's new and have your questions answered by the Fastcase Reference Attorneys.
Just click here to join the Zoom meeting room at one of the scheduled times.
Contact Us
To purchase AILA publications and AILALink:
For questions about AILA publications:
Contact Sarah Redzic at sredzic@aila.org
For questions about AILA Law Journal:
Contact ailalawjournal@aila.org
For questions about AILALink:
Contact Sarah Loor at sloor@aila.org
To sign up for a FREE 30-day trial of AILALink:
Contact our Member Services Team at ailalink@aila.org
For questions about AILA's website:
Contact Kritika Agarwal at kagarwal@aila.org
| Access Date | Quiz Result | Score | Actions |
| --- | --- | --- | --- |