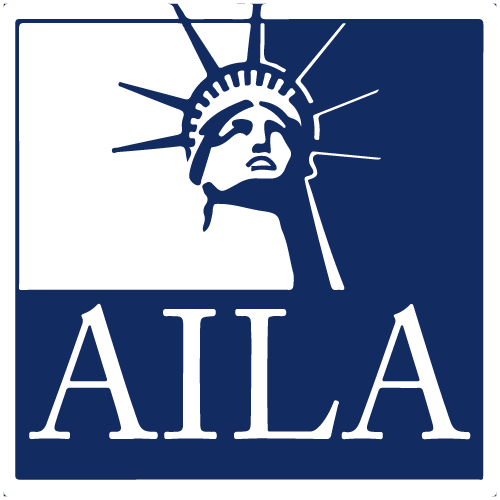 AILA Lawyers Malpractice Insurance Program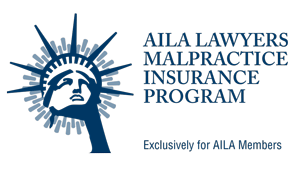 The AILA Malpractice Insurance Program provides the protection you need, at affordable rates. Our program delivers enhanced malpractice insurance coverage at a preferred rate not available to non-members. Contact us to learn more!

As an attorney, you are always at risk of a client filing a grievance or a lawsuit, even if you have done nothing wrong. Why spend your valuable time responding to these complaints? As one of several risk management best practices, the right professional liability policy will assist you in developing an appropriate response to such allegations. In addition, it will protect you and your firm from financial loss arising out of any actual or alleged mistakes committed in the course of providing legal advice to your clients.
The AILA Lawyers Malpractice Insurance Program is managed by the Leavitt Group, the 3rd largest privately-held insurance brokerage in the nation. The Hanover Insurance Group (and AIX Specialty Insurance Company, a member of The Hanover Insurance Group) is the insurance underwriters for the AILA Lawyers Malpractice Insurance Program. The program is offered in all 50 states and the District of Columbia.
AILA Lawyers Malpractice Insurance Summary Of Coverage


AILA Services Team
| | | | |
| --- | --- | --- | --- |
| Representative | Firm State | Email | Phone |
| Lori McDonald, CISR, RPLU | AL-ME | | 770-734-1530 |
| Liz Grice, RPLU | MI-WY | | 770-734-1541 |
| David Bridges, CIC | | | 770-734-1517 |
| Rolando Torrens, CIC, CRM | | | 770-734-1531 |
Schedule an Expert
Don't miss your chance to meet with the experts at AILA Malpractice Insurance to see how you can save today!
30 minute meetings are available throughout the conference to have your current policy reviewed, ask questions, or learn more about our program.
Can't make it during the conference? No problem, contact us by email at aila-atl@leavitt.com or in the chat box to set up your appointment today!
Malpractice Insurance for AILA Members
Need a Quote? Here's How!
In order to begin, please complete the online application by going to www.AILA.org
Login at the top of the screen with your Username and Password
After you have logged in, under Quick Links, click on Obtain Malpractice Insurance
Click Complete an online application
AILA Members Leading Coverage Choice
Based on the 2019 Marketplace Study AILA Malpractice Insurance Program is the most popular insurance program among members. Can you guess what percent of respondents choose AILA Malpractice for their coverage? Submit your guess along with your first name, last name, and email to our private chat to be entered into a raffle to win a $100 gift card!
You Be the Judge
The AILA Lawyers Malpractice Insurance program offers best-in-class protection for AILA members. Offered in partnership with The Hanover Insurance Group and The Leavitt Group, the program provides broad coverage at exclusive AILA member rates.
To obtain a FREE, no-obligation quote from the AILA Lawyers Malpractice Insurance Program, simply log into your member account on AILA.org and complete an online application.

If you have any questions or need additional information, you can contact us by:
Insurance For Immigration Law Attorneys
| Access Date | Quiz Result | Score | Actions |
| --- | --- | --- | --- |