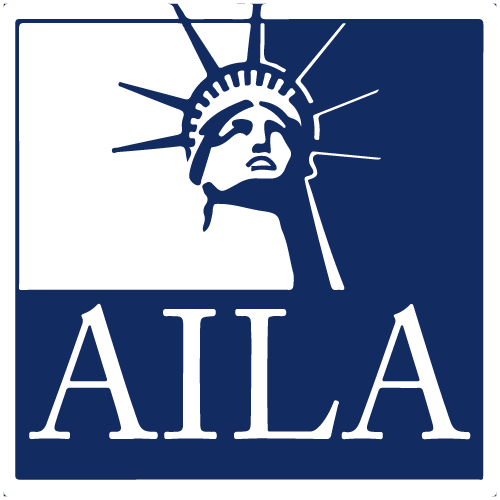 AILA University
PERSONALIZED. ACTIVE. LEARNING.
From comprehensive online courses to quick tips and pointers on discrete topics, AILA University has something to fit the needs and learning objectives of all immigration professionals.
AILA University is an exciting new platform that brings together the best of AILA's current education offerings with new formats to provide options for every learning preference. Using innovative technology, you will be able to master the skills needed for real-world success and career acceleration—all at your own pace, whenever and wherever you need it!
With video streaming quickly becoming the most popular and efficient medium of information sharing in the Digital Age, it's no surprise that more and more of our members have provided feedback regarding the need for an online, self-paced learning tool that matches the modern-day pursuit of a healthy, but still productive, work-life balance. To meet this need, AILA University was born, designed and incorporated into our educational portfolio to serve as a source for personalized, active, online learning, featuring web-based courses, short tutorial videos, live video programming, and a carefully curated selection of other remote learning content. As a result, AILA University is now your new go-to site for self-directed online learning about immigration law, consisting of a variety of educational options tailored to all learning preferences.
Here are the learning formats that are available through AILA U:

Online Courses

—Self-paced online courses that provide 10 to 20 hours of inter-active, personalized content and include a mix of instructional videos, quizzes, readings, sample documents, discussion forums, and exercises for hands-on practice.

Tutorial Videos

—Free tutorials, generally 3 to 6 minutes in length, addressing real-world issues in an easily searchable format. Get the answers you need quickly and efficiently! New content will be continuously added to this growing "how-to" video library.

Live Video Programming

—Free, regularly scheduled live video roundtables that allow you to connect interactively with colleagues around the world for exceptional peer-to-peer learning.

Professional Advancement Programs

—Coming soon! Improve your knowledge and expertise by progressing through focused learning paths curated by expert AILA faculty members.
AILA is grateful for the leadership of the AILA University Advisory Committee in designing this exciting new platform to best meet your professional learning needs.
| Access Date | Quiz Result | Score | Actions |
| --- | --- | --- | --- |
Recording CLE Credits
You may record your CLE credits for eligible AILA online courses and web seminars on AILA's webCLE portal.
Have a Topic You'd Like to See?
If you have an idea for a topic you'd like to see in a tutorial video, live video roundtable, or online course, please let us know! Email elearning@aila.org.